Budweiser in partnership with The Football Association in England is set to invest in British grassroots football across the country—the brand is going to give away £1m in grants as part of the "Budweiser Club Futures" initiative over the next two seasons. Non-league clubs can apply from August 22 through October 31 here for a chance to receive one of sixteen grants of £50,000.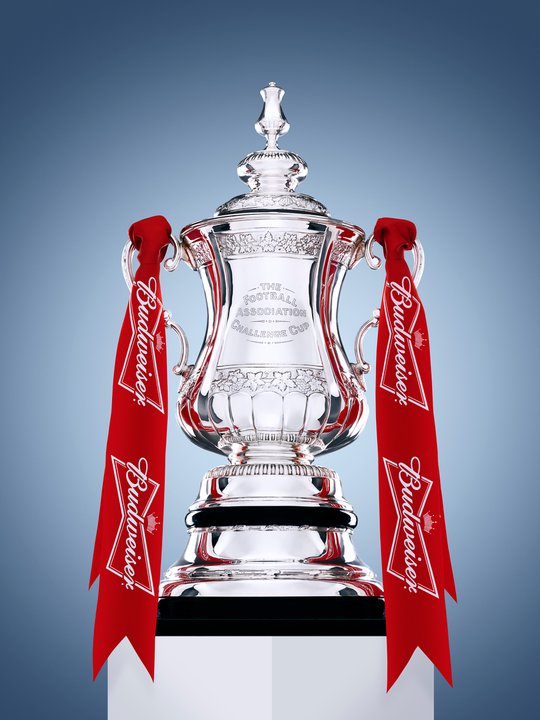 Photo: FA trophy, www.facebook.com/TheFACup (click to enlarge)
The beer brand will give eight grants during the 2012/2013 season, and the rest will become available the 2013/14 season. In addition to this, Budweiser will invite public to choose a recipient of the £100,000 super grant—football fans will vote for the winner on the official FA Cup and Budweiser UK Facebook pages. The money received by the clubs will help them improve their general facilities, becoming a better ground for raising new generations of footballers in the country. In addition to this, the clubs, which will receive the grants, will get funding to initiate and run community-based Responsible Drinking programs to spread the message of moderate alcohol consumption.
"We know the importance of non-league clubs to the future of the beautiful game and to local communities so we're proud to be able to give these clubs a financial boost. As a long-standing supporter of football around the world, Budweiser is committed to partnering with the communities where we live and work to support local clubs as they build their legacies," shared Iain Newell, Budweiser European marketing director.