BMW's MINI has rolled out three different projects—one in Moscow and two in London. Moscow now hosts an unusual MINI installation at the  Bersenevskaya Embankment where the trendiest clubs and restaurants are located. Four real-scaled MINI models are suspended at 30 meters over the embankment as a symbol of freedom and creativeness.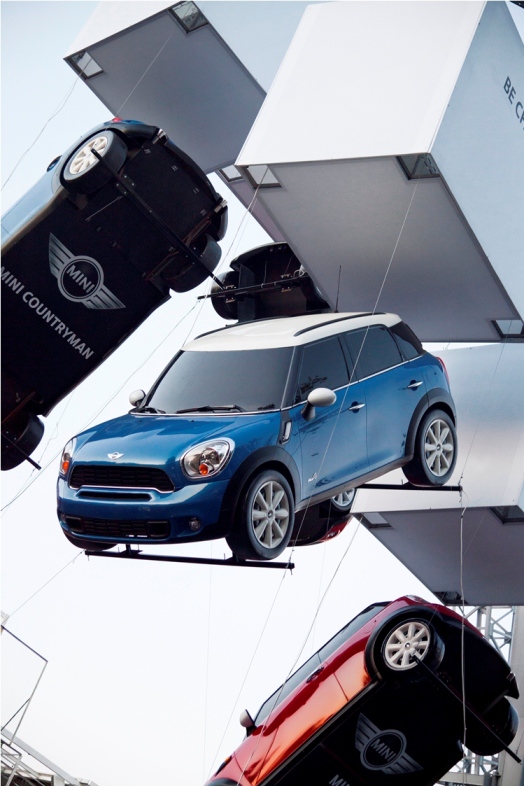 Photo: MINI installation in Moscow, clickable
The installation featuring MINI Hatch и MINI Countryman, which are the most popular models in Russia, targets young fashionistas and clubbers as well as students of the Institute of Media, Architecture and Design 'Strelka' situated nearby. The slogan reads: 'Be a stand out! Be cool! Be daring! Be cheeky!'.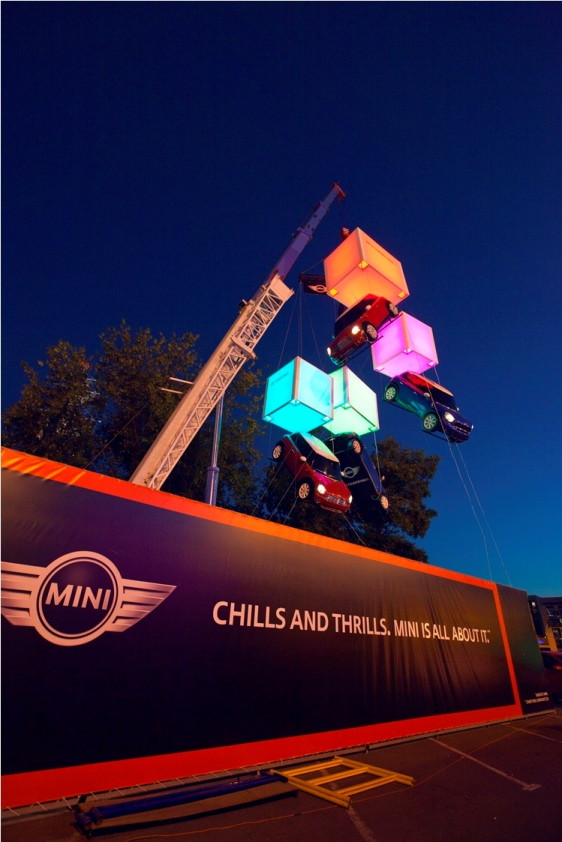 Photo: MINI installation in Moscow, clickable
The similar project was presented in Italy as a part of Milan Furniture Fair earlier this year. The models are made of fiberglass, a material that makes the light-weight prototypes look real. The MINI installation in Moscow is open till August 19.
In London, MINI has opened a new retail store at Westfield Stratford, in the East London on the walk way to the Olympic Park. The store, which is the first of its kind in the UK, offers a full range of MINI lifestyle merchandise including the new 'Beat the Street' clothing line, John Cooper Works apparel, MINI luggage and an electric MINI Convertible for children and in September it may also showcase the new MINI and PUMA collaborative collection.  The store , which will be open through the spring 2013, also demonstartes two MINI models, the MINI Coupé and the MINI Countryman.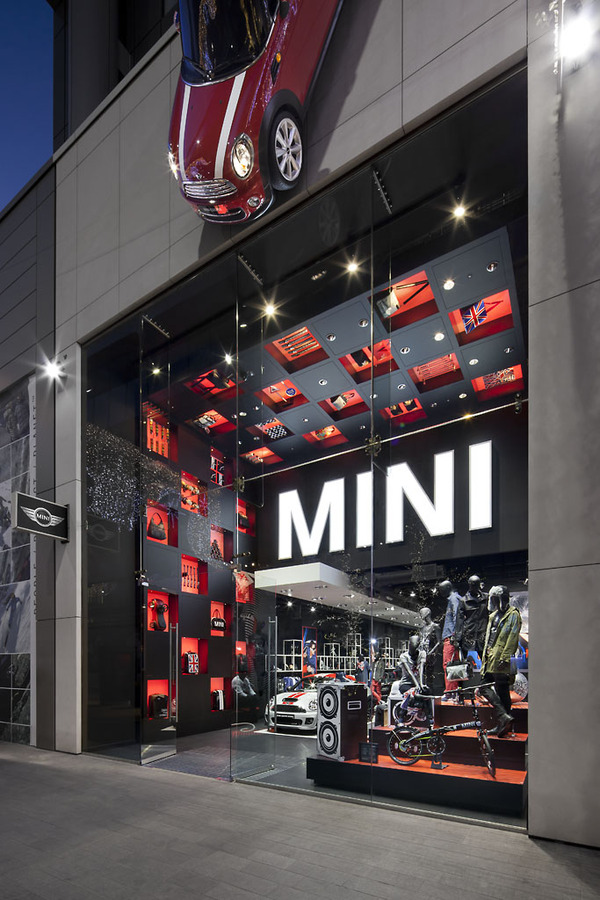 Photo: the MINI store at Westfield Stratford, London, clickable
Customers can use the UK's first 3D car configurator to create the MINI they prefer, and "if they catch the MINI bug they can request a test drive at their local dealership", says the official MINI web site.  Visitors can also try on outfits without undressing if they use a special interactive mirror.
Additionally, a fleet of electric remote-controlled MINI Coopers is rolled out especially for the London Games. These MINI Coopers are 1/4-scale sized Cooper hatchbacks range is produced to assist with clearing the field during Olympic events. The small cars should be recharged every 35 minutes, which takes about 80 minutes.
These miniatures "have triggered branding questions at what are strictly ad-free Olympic venues at the London Games," says Reuters. Despite of its constant presence on the field, the MINI brand doesn't break the Olympics Committee's rule, which prohibits adverts or logos of products if the advertising was not paid before.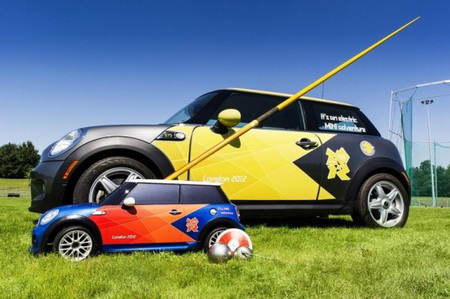 Photo: MINI miniature, from inhabitat.com