Pepsi has teamed up with AAPE by A Bathing Ape to produce a series of collaborative products that will include T-shirts, umbrellas and other goods to be released soon. The first product of the brands, released as part of this collaboration, is a limited-edition Pepsi Moonface Camo cans, which reflect both Pepsi's iconic design and the streetwear label's visual approach. The series, which includes two colorways, will be available only in Hong Kong.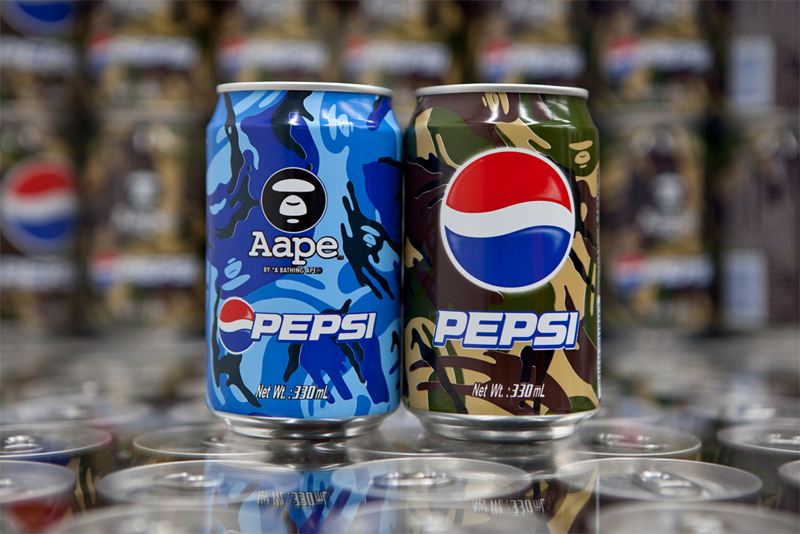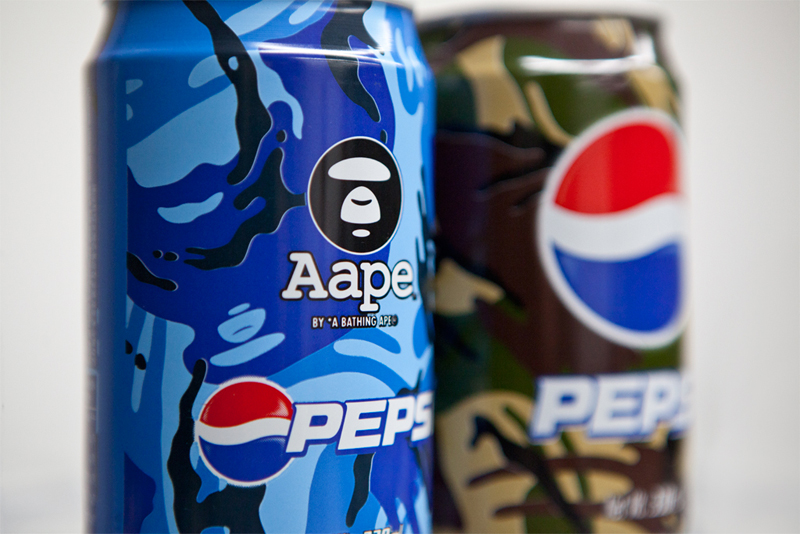 Photo: AAPE by A Bathing Ape x Pepsi 2012 'Moonface Camo' cans, www.hypebeast.com (click to enlarge)
The prints of the two 330 ml cans merge the visual traditions of both brands—the first can features blue design, and the second one got brown camouflage pattern (traditional for the AAPE by A Bathing Ape products) plus two logos, Pepsi's round sign and ape Moonface. The new cans hit the Circle K convenience stores in Hong Kong on August 13, and is to arrive in selected venues in the region starting September 13.
It's not the first time Pepsi comes together with AAPE by A Bathing Ape for a design project—previously, they have also developed a set of three aluminum bottles (in camo blue, brown and pink), which is now available to purchase from eBay as a collectible piece for US $299.99. The new design is a great contribution to the vast portfolio of limited editions and commemorative designs, which include Michael Jackson Bad 25 Pepsi cans and a variety of Pepsi Japan products in an eye-catching packaging.