PepsiCo partners with the UK version of the X Factor again this season and its Pepsi Max and Walker Extra Crunchy brands will sponsor the live final of the talent show, which will take place in Manchester in December.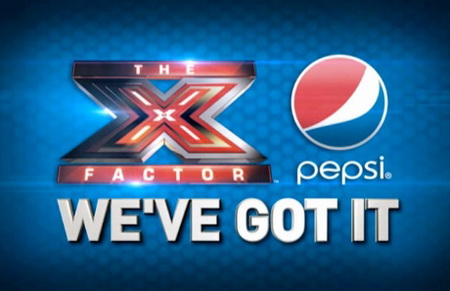 Photo: Pepsi will sponsor X-Factor, from www.marketingweek.co.uk
Both, the chips and the cola brand, will roll out campaigns with in-store and digital support and on-pack promotions. Fans will be encouraged to take part in the campaign for a chance to win tickets to the final at a sweepstake that will be taking place every hour, says Marketing Magazine.
PepsiCo already sponsored the X Factor US last year but this is the first time namely Pepsi Max and Walker Extra Crunchy sponsor the X Factor in the UK. PepsiCo sponsored the show in the U.S. Last year the sponsorship included a premiere of the 'Music Icons' TV spot.
Ashley Mawhinney, brand manager at Walkers, said: «Walkers Extra Crunchy and Pepsi Max provide the perfect accompaniment to a Saturday night viewing and The X Factor is the ideal Saturday night show to enjoy with family or friends. The occasion is key to all three brands and we are proud to be bringing fun and entertaining experiences to our fans.»
The UK show starts airing in the UK on ITV this Saturday, August 18. Other sponsoring brands include TalkTalk, which is the main sponsor and Rank Group, which is developing an X Factor bingo game and a series of mini games.