Following the introduction of a plastic 0.5 L bottle by Coca-Cola's Burn as a new to Russia convenient format of packaging for the on-the-go consumption, its rival PepsiCo-owned energy drink Adrenaline Rush is launching a 0.33 L brand-new plastic bottle, designed by Moscow-based Depot WPF. Previously, Adrenaline Rush was sold in 0.25 and 0.5 L cans.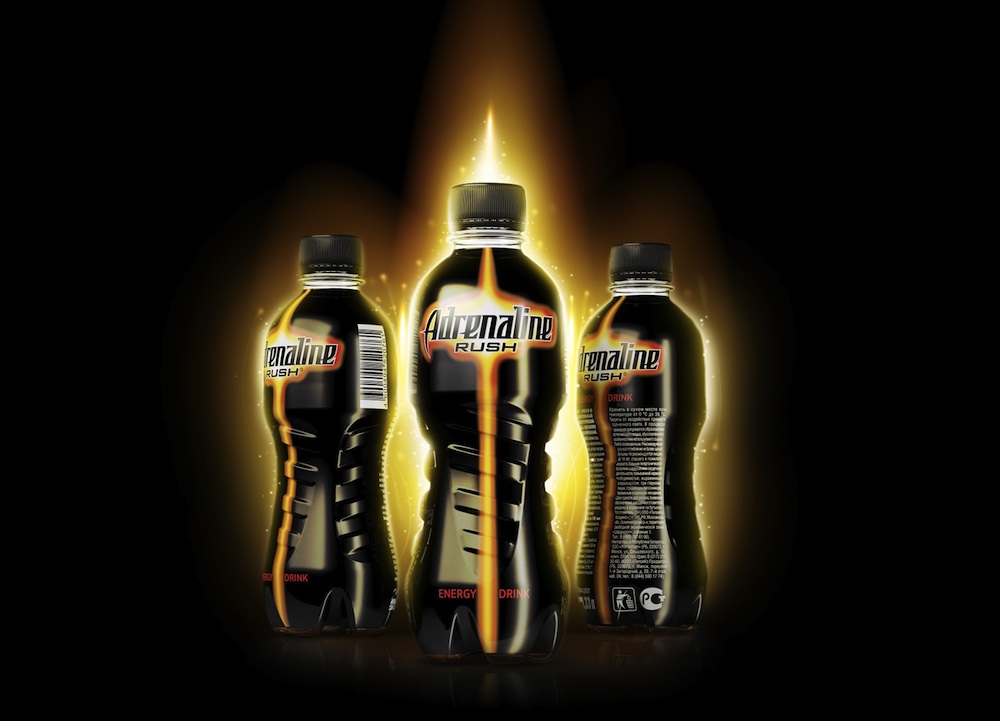 Photo: Adrenaline Rush in 0.33 L PET bottles, Russia
The structural packaging of the ribbed bottle as well as graphics on the sleeve label are designed to emphasise the brand's brutal masculinity and its connection with high-energy extreme sport.
Prior to the roll-out of a new packaging format, Adrenaline Rush hosted the annual 'Adrenaline FMX-RUSH' motorbike exhibition event in Moscow in late July. The show was expected to further be held in other six Russian cities during the summer.
"Our partnership with FMX has been the perfect promotional platform to strengthen our brand image and help drive consumer engagement and loyalty," said Natalia Filippociants, director, Marketing, PepsiCo Russia Beverages. "Importantly, it has helped us respond to the challenge of our competitors. Adrenaline Rush currently sells twice as much as Red Bull or Burn in Russia."
PepsiCo's brand manager in Russia Dmitry Chernyshov claims Adrenaline Rush to be the best-selling energy drink on the local Russian market at the moment. The brand was initially launched in 2002 and as of December 2004 its production and filling was transferred to Russia. Its western counterpart Sobe Adrenaline Rush was discontinued by Pepsico in the USA back in 2009. Now PepsiCo Americas Beverages has only one energy drink in its portfolio of global brands — AMP Energy.
According to Nielsen, sales of energy drinks in Russia in 2011 have boosted up to 33.9% from 2010 year and the market continues to grow.