The article is written by Gaston van de Laar, Client Services Director at CARTILS
At CARTILS we have gained experience creating brands and brand designs. Over the years, we have observed that the most difficult part of our job is to truly create unique brand personalities: design that embraces their very own DNA and endure a life time. It can be challenging to come up with design features that create stories with a unique connection to a particular brand.
I.e. the use of symbols, typography, colours, structures etc. When we take a glance at the branded world around us, we can see quite a few brands that have transmitted their personality successfully. However, the majority of brands (or labels) merely use design without having a unique connection to the brand. The latter group can consist of poor copycats or mimics of category codes within their designs.
Until recently, these designs were characterised by an overload of generic, instant and emotional design elements. These elements were often based on computer generated tricks with light bursts that symbolised energy and dynamics. Backgrounds contained pictures that reflected happiness, whilst logos were moved in numerous directions and colours were brightened etc. This process might not be your stereotypical brand behaviour, but can in some cases be very effective.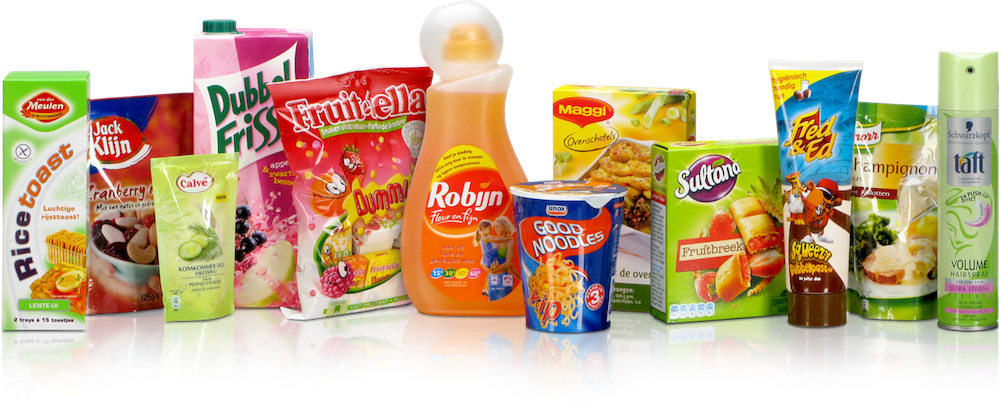 Photo: Examples of cluttered packs with no stories behind
Over the past two years, the idea around this type of branding appeared to have shifted away from the expression of an über dynamic, superficial and happy world to something with deeper roots. Instead of seeing colourful, photoshopped packs, we have now noticed packs that are solely branded with typefaces on plain white paper.
Currently, Absolut vodka, Bonne Maman marmalades and Innocent smoothies have adopted this idea. These brands have successfully used this approach for many years and turned it into their iconic style. When looking at new brand arrivals one can clearly notice that marketeers and designers have worn out this approach and have left consumers with an overload of the same idea.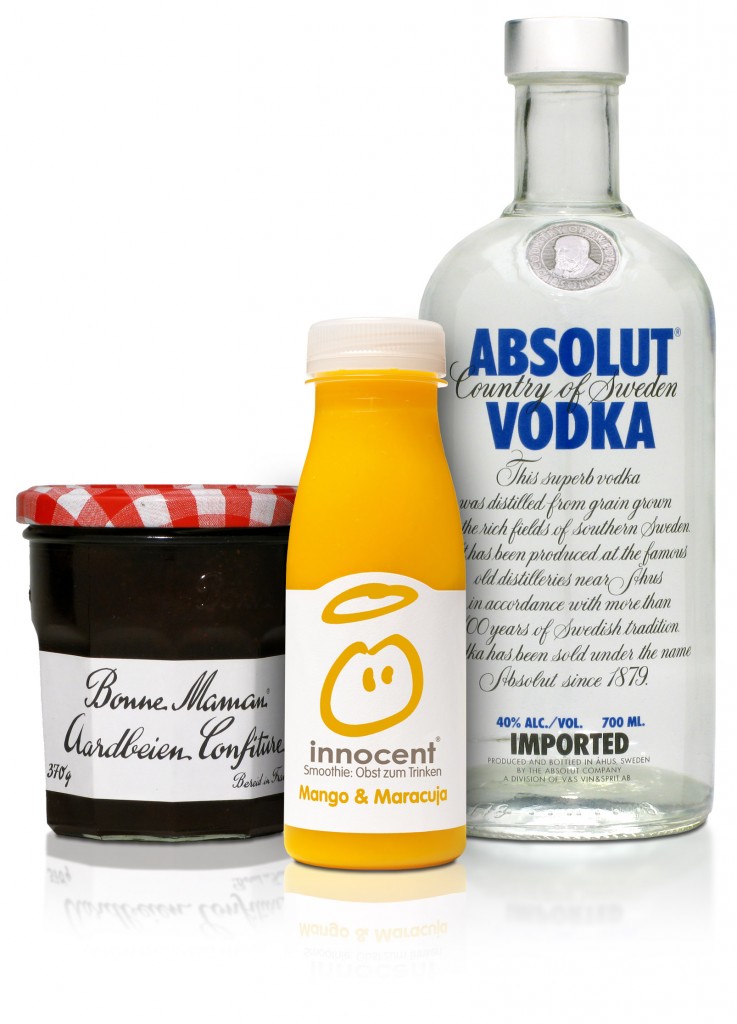 Photo: Examples of plain and honest branding
What it comes down to is that the Type Terror trend is purely a different and trendier execution of generic branding. Brands without a story might find this approach to be helpful in order to gain relevance. However, in the long run this does not bring the crucial uniqueness that establishes a real brand.
Don't get me wrong, consumers (currently) do fancy this approach. It gives them a feeling of small scale production and authenticity, which are key drivers in consumer behaviour. Do keep in mind that when your brand is merely built upon this trend, you will unquestionably experience difficulty changing your story without losing credibility. After all, consumer needs do shift into the next big thing over time.
So, be inspired, but aim not to copy these trendy approaches, if you want your brand to survive.

Photo: Examples of packs with overused typography

About the Author

Gaston van de Laar is the Client Services Director at CARTILS, an international brand design agency with offices in Amsterdam and London.  Gaston has over 20 years of comprehensive design and branding experience and is overseeing all strategic and creative output and responsible for client relationships.