Volkswagen of America has for the first time partnered with Discovery Channel to celebrate the 25th annual Shark Week.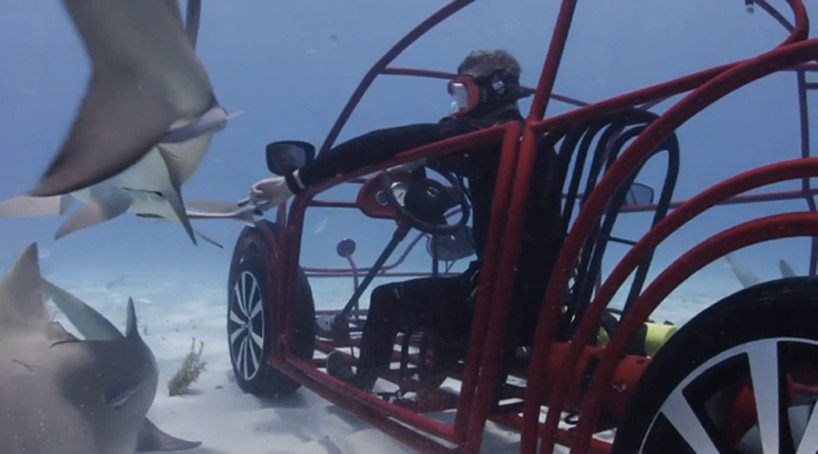 Photo: Volkswagen Beetle Mobile Shark Cage, from designboom.com, clickable
It's hard to imagine what iconic VW Beetle has in common with sharks but creative minds can easily invent something—the automaker and the TV channel have involved marine biologist and shark expert, Luke Tipple, and his engineering team to create a new vehicle, Volkswagen Beetle Shark Observation Cage that can be driven along the ocean floor. Viewers are able to get in touch with its design, construction and submersion while watching a series of three, one-minute segments during Shark Week programming. 
«Shark Week has a loyal and enthusiastic following of fans, and we're thrilled to partner with Discovery Channel on this 25th anniversary special,» said Justin Osborne, general manager, marketing communications, Volkswagen of America, Inc. «We wanted the integration to be authentic and fit naturally with the Volkswagen brand, imprinting our signature style on Shark Week. The Beetle shark cage plays on the silhouettes of two of the most iconic images, the shark fin and the Volkswagen Beetle.» 
As part of the program, Volkswagen offers fans a new viewing choice such as a simultaneous broadcasting application with audio syncing to the TV programming. Fans are also offered exclusive content with a custom 'Shark Bites' video playlist and timeline photos for VW's Facebook page. The initiative is also present on Twitter at hashtag #VWSharkWeek.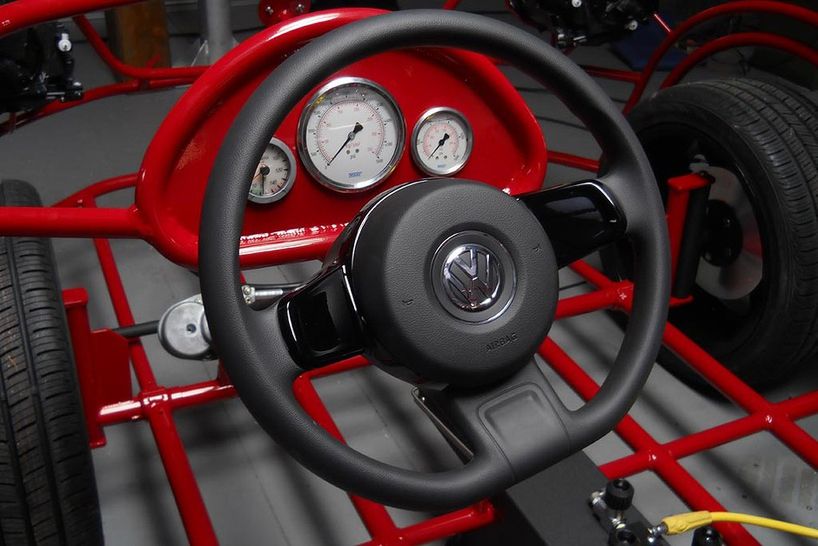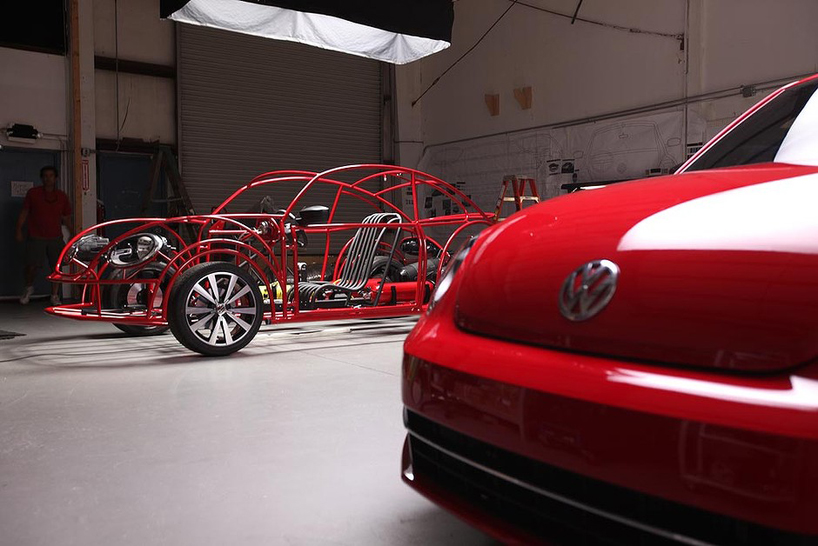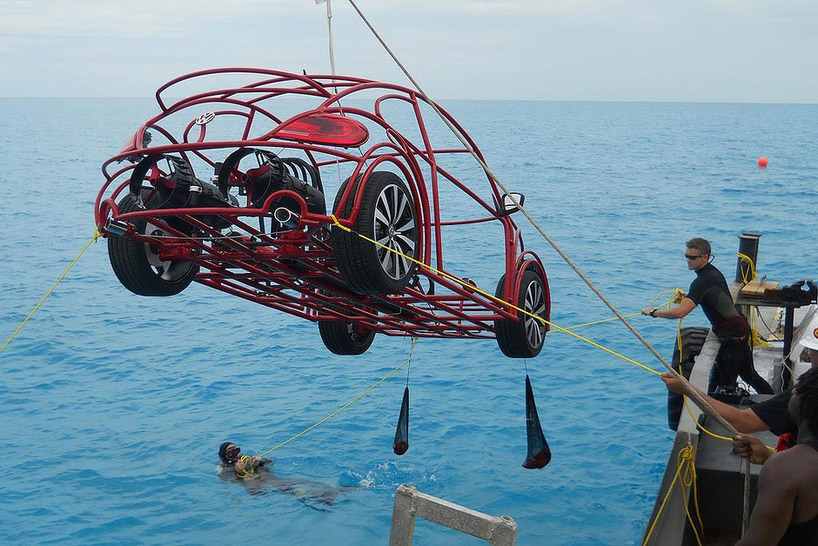 Photos: Volkswagen Beetle Mobile Shark Cage, from designboom.com, clickable