ABSOLUT VODKA is launching a new design project, which will soon unveil nearly 4 million of unique bottles of the famous Swedish vodka.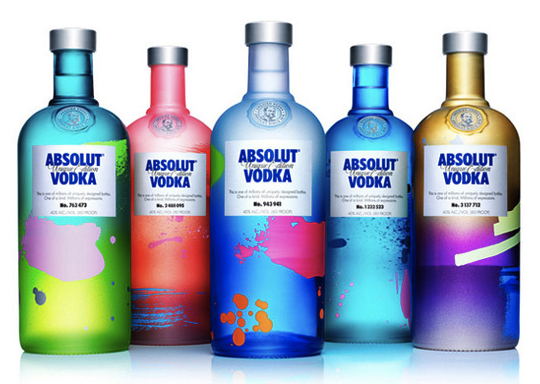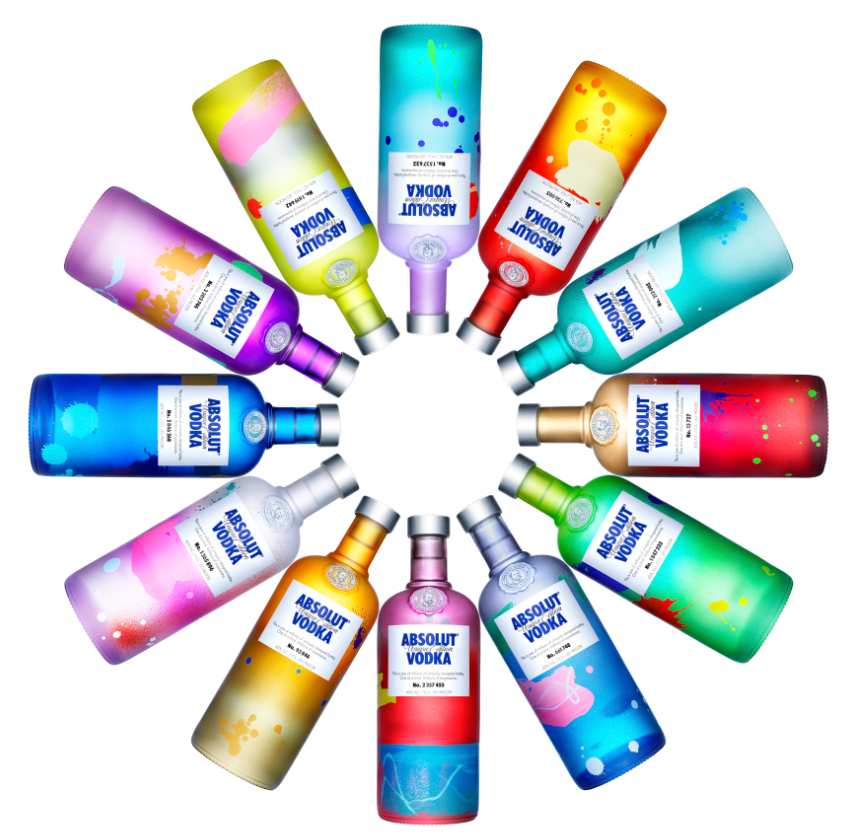 Photo: ABSOLUT Unique project
The project called 'ABSOLUT Unique' involved a significant redesign of the company's production plant in Sweden, according to the brand executives. They told Ad Age that the process was a «carefully orchestrated randomness» and splash guns and color-generating machines were specifically reprogrammed to generate complex coating and pattern algorithms, which lead to the unique result—each bottle is one-of-a-kind.
«Absolut Unique feels a bit mad scientist, a bit street art,» Jonas Tahlin, VP-global marketing for The Absolut Co., said in a statement. «When the bottles first appeared on the conveyer belt, we cheered. By that point the production line looked more like an artist's studio than a bottle factory.» He added: «A lot of world-class creators have made their interpretations of our iconic bottle. But this time Absolut was the artist.»
Each bottle bears its own number to emphasize its uniqueness. To produce the bottles, which will be distributed in 80 markets, 38 different colors and 51 pattern types were used. The original project demands a nonconventional ad campaign—however each ABSOLUT marketing initiative is not a traditional move just to attract media and tell consumers their vodka is the best in the category, remember at least the ABSOLUT Blank project.
ABSOLUT Unique will be supported by print and digital ads and promotions at stores and bars. Family Business of Stockholm will be responsible for creative, packaging print and BTL, while digital is by Sweden-based Great Works and PR by Jung Relations, Sweden.