Yesterday in San Francisco Apple unveiled all-new iPhone 5—the thinnest, lightest, fastest and most powerful company's phone, which is believed to have been seen and curated by former Apple CEO, co-founder and timeless visionary Steve Jobs, who passed away almost a year ago in 2011.
The new iPhone 5 along with some major improvements of other company's products, such as iPod Touch and iPod Nano, as well as enhanced iOS 6 and some new features and look of iTunes were presented by Apple's CEO Tim Cook and Senior Vice President, Marketing, Philip Schiller.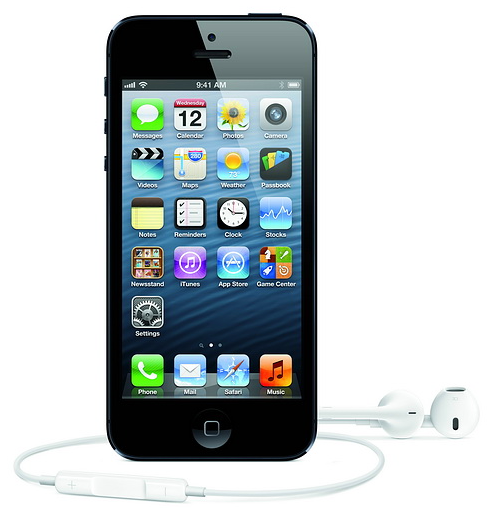 Photo: new iPhone 5
Whole-new iPhone 5 has a new Retina display, A6 chip for better performance, comes with new iOS 6, 8 megapixel iSight camera, Apple-designed (instead of Google) Maps and navigation system, Facebook integration, Passbook organisation and even more Siri features.
iPhone 5 is 18% thinner and 20 % lighter than iPhone 4S, with 7.6 mm in height and just 112 g of weight — actually, the thinnest and lightest smartphone on the market so far. It comes in either white & silver or black & slate, and will be available in the US and the UK since September 21.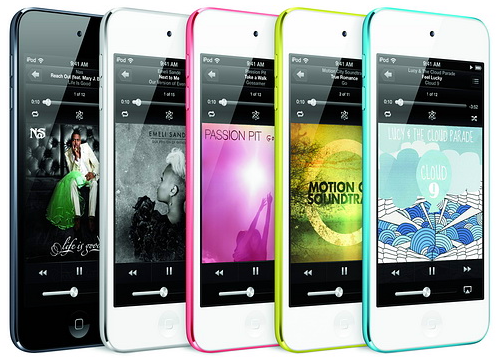 Photo: iPods of the 6th generation
In addition to a new iPhone 5, Apple presented a new range of iPods of 6th generation, which are now thinner (6.1 mm) and lighter (88 g) and even more powerful due to the new A5 processor, which allows maintaining battery life of up to 40 hours of music playback and up to eight hours of video playback. And, for the first time ever, iPod touch is available in five vibrant colors.
Finally, Apple unveiled new iTunes for Mac and PC featuring with the improved player, integration with iCloud, and a new look for the online content store.
Technology experts and financial analysts forecast the growth of Apple's capitalization with the start of new iPhone 5 sales. Shares of the company were up slightly following the start of the announcement yesterday, reaching $668 (£414) half an hour into the event. However, a fall then saw prices drop to $657 (£408) at the close of the event.
Watch the full Keynote Speech on Sept 12 here: