The BMW Magazine that the automaker has been publishing since 1989 will become a 100-page-thick lifestyle magazine. The new format boasts of a title 'Driven' and will be published twice a year, covering articles on driving, life stories, art, design and fashion. The first issue in the new format will be released this October.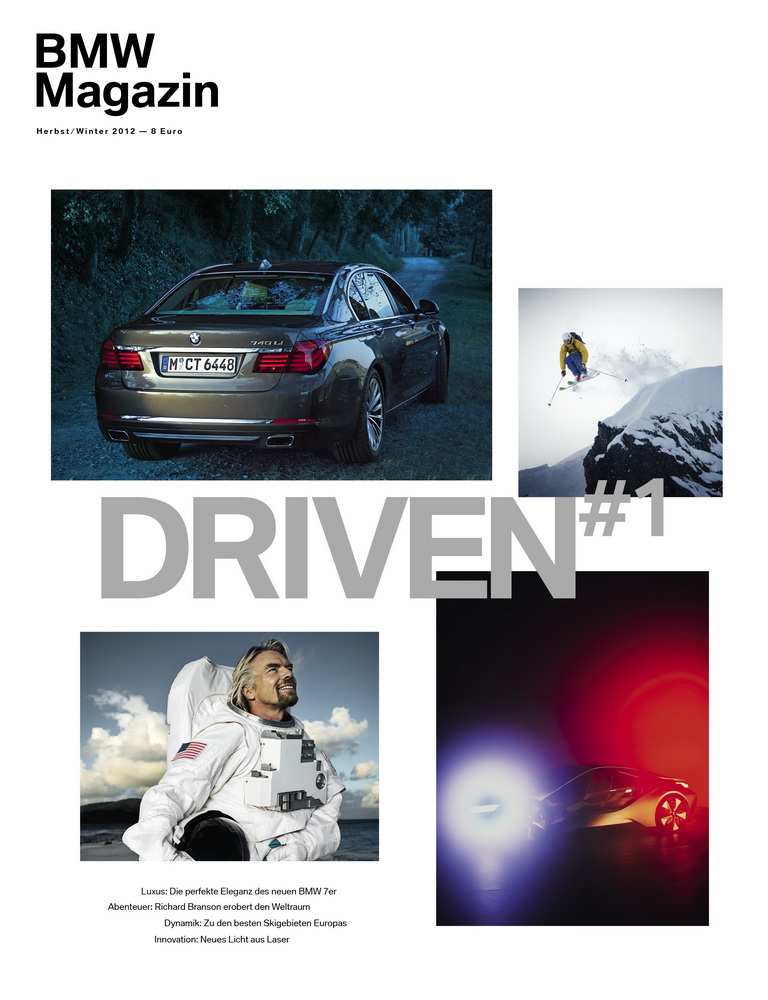 Photo: BMW Driven magazine cover, clickable
The magazine will be focused on international stories about people whose visionary ideas change other people's lives. It will also include such categories as 'Emotion', 'IQ' and 'Heroes'. The magazine will be published by Hoffmann und Campe Corporate Publishing and curated by new editor-in-chief, Adriano Sack, who previously worked for Spiegel magazine.
Andreas-Christoph Hofmann, head of BMW Brand Communications, said of the launch: "The layout and content of the new BMW magazine embody our brand's pioneering spirit. We will present ourselves as modern, visionary, inspiring and creative. The lifestyle-focused concept will once again make the magazine the leading innovator among car magazines worldwide."
Dirk Linke, award-winning art director and founder of the editorial design office ringzwei in Hamburg has developed a new layout and new cover concept for the re-launch. The cover comprises a collage of four images representing the content of magazine.
The first edition features a fashion shoot of the new BMW 7 Series in Barcelona by renowned American photographer Erik Madigan Heck; a journey to the Moroccan desert's 'Hollywood of North Africa' with BMW 3 Series Touring; art-scene hotspots in Los Angeles with the BMW Active E and an exclusive interview with Virgin corporation owner and amateur astronaut Richard Branson in which he explains what drives him as a person.
In the end of 2011, BMW presented an iPad magazine dedicated to the London 2012 Olympics.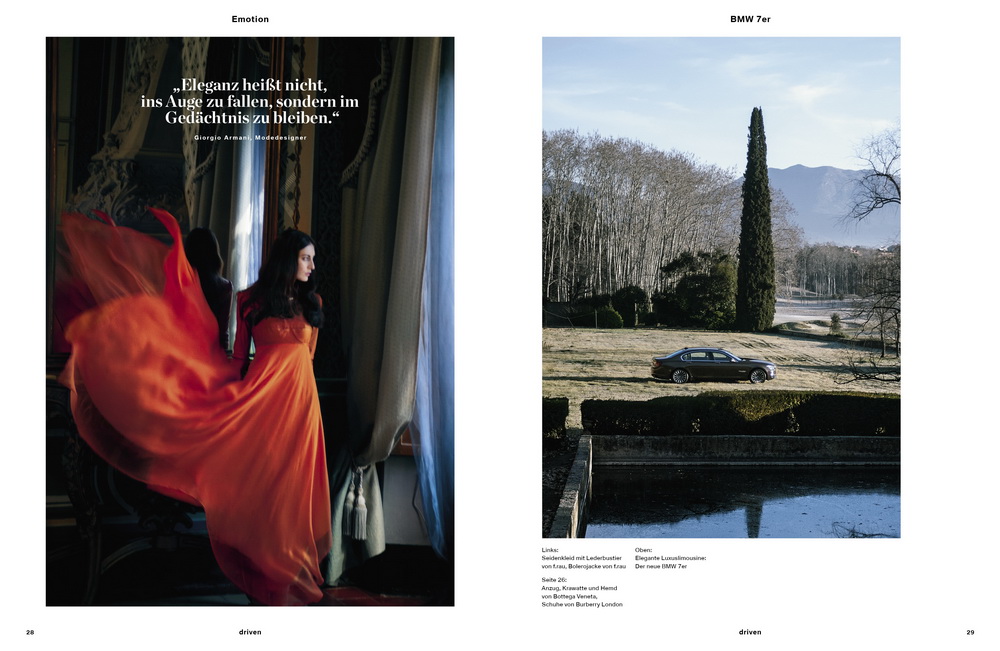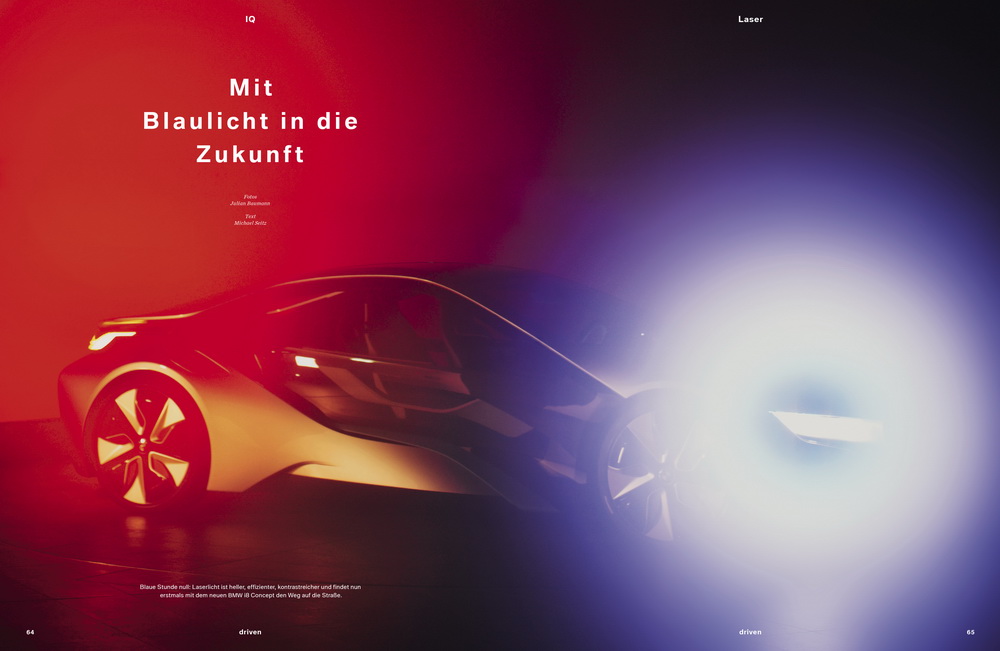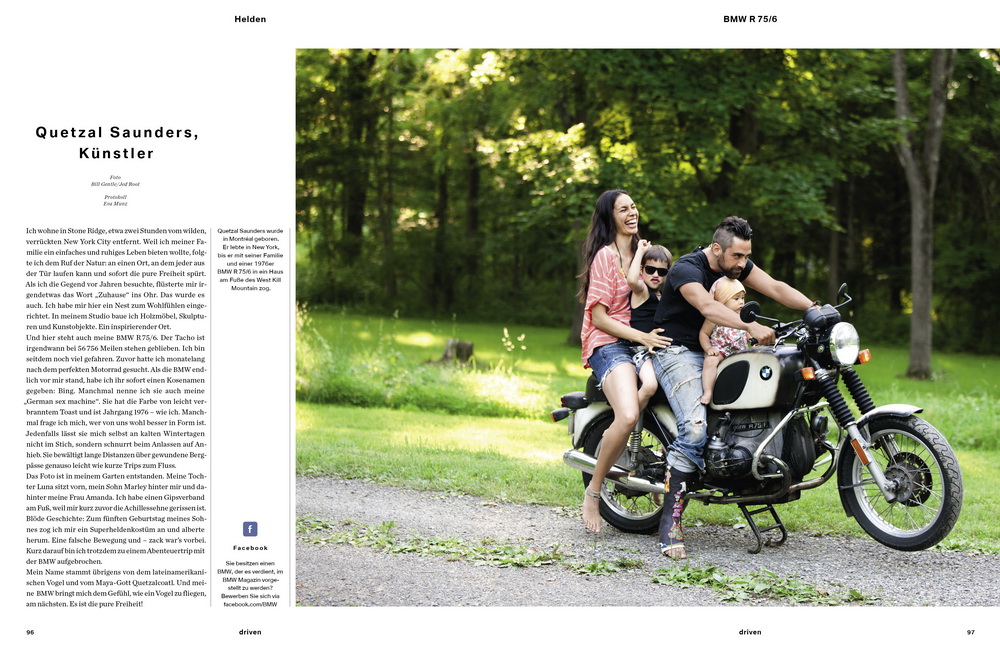 Photo: BMW Driven magazine pages, clickable