This September Brown-Forman is to unveil a new commemorative limited edition bottle Jack Daniel's White Rabbit Saloon to honour the 120th anniversary since Mr. Jack opened the White Rabbit Saloon in Lynchburg, USA. This bottle bottle will only be available in Tennessee and some selected international markets.
A few may know that Mr. Daniel was actually a very successful businessman, who opened its own bar called «White Rabbit», where the iconic Jack Daniel's whisky was first sold. However, with the introduction of the Prohibition law in the USA, the White Rabbit bar had to be closed, and, ironically,  since that time Tennessee has been and still is a 'dry' state, despite being a birthplace of the world's finest whisky.
Watch the history of the White Rabbit Bar in photographs from the Joe and Junebug Clark Collection, University of North Texas Archives and Rare Books:
Packaging of the Jack Daniel's White Rabbit bottle was designed by the British-American agency Stranger and Stranger known as experts in branding and package design for alcoholic drinks.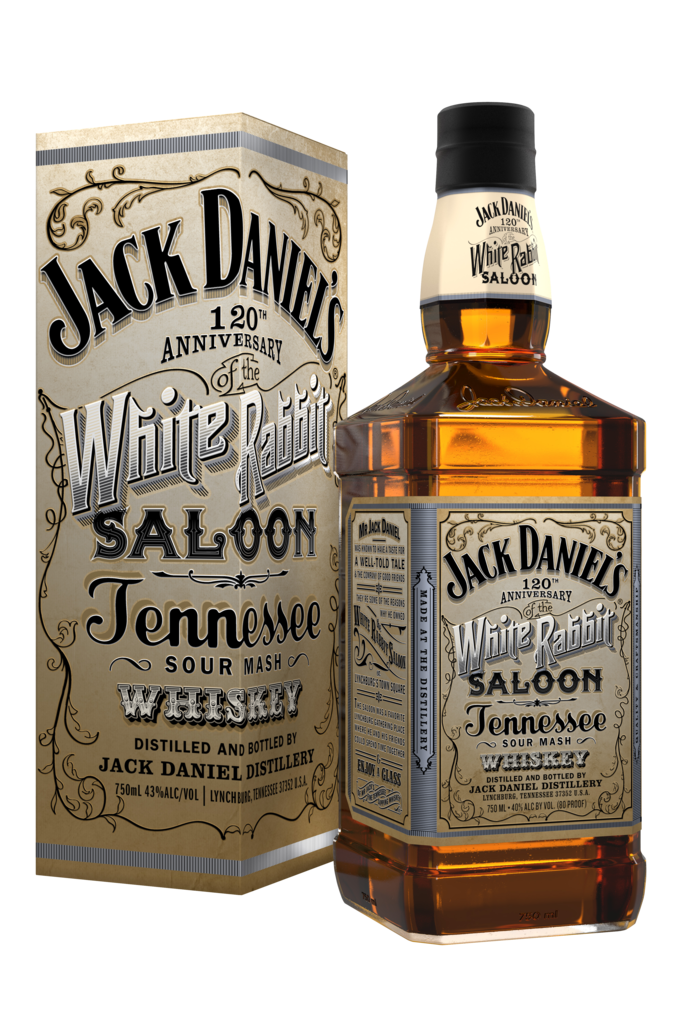 Photo: Jack Daniel's White Rabbit Saloon Bottle 2012
Carmen D'Asendis, Global creative director of Jack Daniel's commented «Jack Daniel's White Rabbit Saloon bottle was designed to pay homage to the first own Mr. Jack's bar. This limited edition individually numbered 70 cl bottle will go on sale since 20 September in selected markets».