Western Union, an international money transfer system, in collaboration with the Dutch creative agency 180 Amsterdam have launched a new promotional campaign, a social project called PASS. The initiative is  fronted by former international football star Patrick Vieira and start during the Group Stage of the UEFA Europa League Season 2012/13, which kicks off on September 20 across Europe.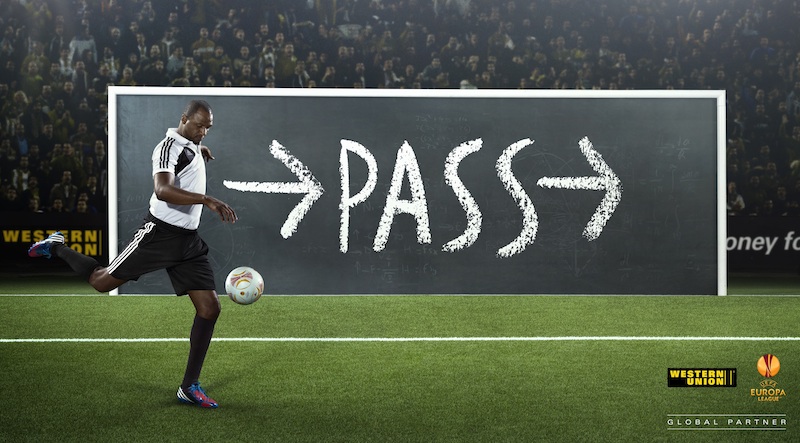 Photo: Patrick Vieira supports the PASS social project aimed to raise funds for education with WU
The initiative aims to reach one million school days over the next three seasons by converting each successful pass completed during each match played from the Group Stage to the final of the 2012/2013 UEFA Europa League into funds to cover one full day of school for one student, to be allocated and distributed based on the educational needs and costs of each identified market. This initiative will run for the three years of Western Union's sponsorship of the UEFA Europa League until 2015.
The PASS will provide teacher training and student scholarships through nonprofit, nongovernmental organizations (NGOs), with an initial focus on eleven developing countries – Brazil, China, Colombia, Jamaica, Mexico, Morocco, Nigeria, Senegal, Romania, Russia and Turkey.
"Football was my ticket to success, but for the vast majority of young people education is the key that allows them to become whatever they want to be.  That's why I'm supporting this campaign. It will benefit students, teachers and schools across the world, particularly in places that need it most, like Senegal where I was born," said Vieira.
Learn more about this charity project on its website www.wu-pass.org or watch the video here: