On October 23 Apple presented a series of new products among which are: iPad mini, 13-inch MacBook with retina display and an updated iMac featuring a new design and faster performance.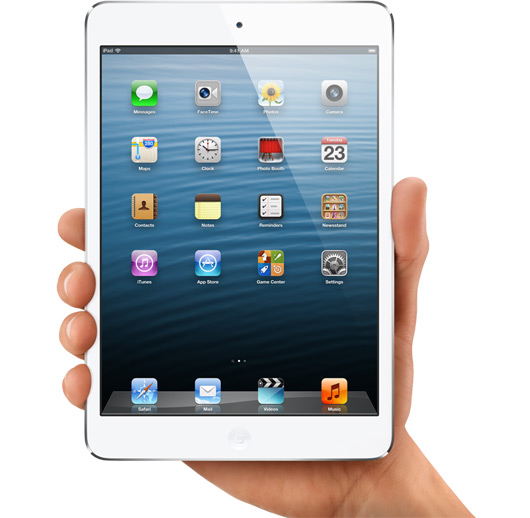 Photo: iPad mini fits in hand
The most exciting part of the presentation was an introduction of iPad mini, which is less in price and size, thus, more affordable and perfectly fits in hand. The device is 23 percent thinner (7.2 mm) and 53% lighter (0.68 pounds) than its predecessor, while 134.7 mm wide and 200 mm tall. The new iPad mini features 7.9 display, 10 hours of battery life and operates on iOS6.
Moreover, Apple announced a soon-to-be-expected launch of iPad of the fourth generation with retina display.
Despite the certain improvements and advantages for consumers, Apple's stock  dropped after the presentation, mostly because of the price of $329, which was higher than some analysts had expected.
Pre-orders in major selected countries start from October 26.