The Estée Lauder Companies has launched Osiao, a new brand developed especially for the needs of Asian skin. The Osiao range includes 19 products topical application and complementary oral use.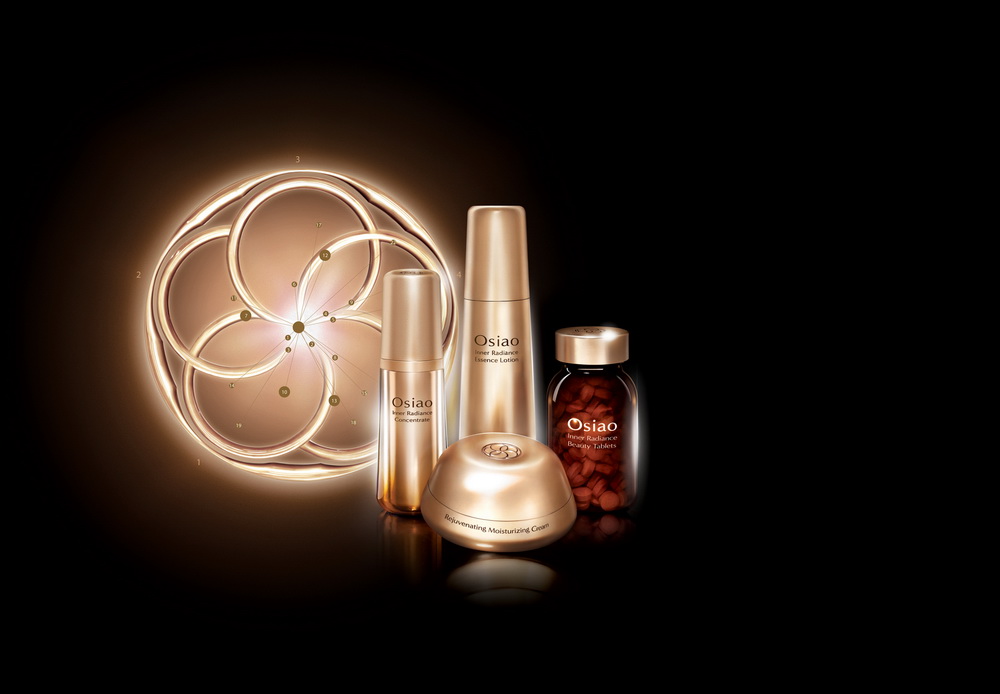 Photo: Osiao products, clickable
The brand was developed by IdeaBank, a division of the BeautyBank organization within The Estée Lauder Companies dedicated to new brand development. It took five years for experts at The Estée Lauder Companies Asia Innovation Center in Shanghai, China to develop the products.
Osiao will premiere exclusively in Hong Kong with Lane Crawford at theCanton RoadandTimes Squarelocations, starting in mid October. A selection of Osiao products will be offered on the Cathay Pacific Airways Hong Kong flights.
The concept of the new brand is based on the Eastern statement that skin that reflects light is the truest beauty. The Osiao Asia Skin Institute was created to research the science of skin light. Experts in Traditional Chinese Medicine, Western Dermatology and Product Formulation Science from the East and the West joined the institution to analyze the skin of thousands of Asian women in China, Hong Kong, Japan and Korea. Based on the results of the studies that unveiled the ways to restore skin's natural radiance, the Osiao products were developed.
The Osiao Asia Skin Institute also presented The Osiao Diagnostic Method for in-depth skin analysis inspired by Chinese medicine and Western dermatology. It measures such parameters as woman's age, lifestyle, environment, stress, fatigue, body condition, skin condition, exercise and diet.