During the Breast Cancer Awareness month Ford is promoting its documentary about survivors of breast cancer and participants of the automaker's 'Ford Warriors in Pink' funding program.
The documentary called 'Bang the Drum: Living Out Loud in the Face of Breast Cancer' unveils the stories of nine women and two men who won in a fight with the disease. The survivors share with viewers their own experience of being diagnosed, undergoing treatments, and relying on support networks.
The film debuted on October 1 on the Ford's dedicated web site, Facebook, and YouTube.
«We also have gotten prime-time media on CBS, which is doing PSA's for us,» Tracy Magee, Ford Primary brand experiential marketing manager, told Marketing Daily, «Ford sees it as a win-win: we make an impact while same time making an emotional connection around the Ford name.»
The company created the 'Warriors in Pink' campaign in 2006 to inspire people suffering from cancer and help funding charities. Over the past 18 years—through other initiatives, Ford raised $115 million to support cancer research and patients.
'Warriors in Pink' program invites consumers to purchase apparel—t-shirts, scarves, pants etc—from its dedicated line. The proceeds of sales of these products can go to one of four charities, among which consumers who buy the products can choose. Ford is pushing 'Warriors in Pink' with co-branded ads in print pubs, via a partnership with Meredith.
Magee added that sales of the new 'Warriors in Pink' products are especially strong this month.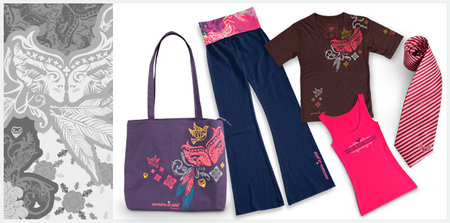 Photo: Warriors in Pink apparel, from www.warriorsinpink.ford.com