Celebrating its devotion to art, illy continues its Art Collection with a new range of cups and cans designed by American artist Kiki Smith.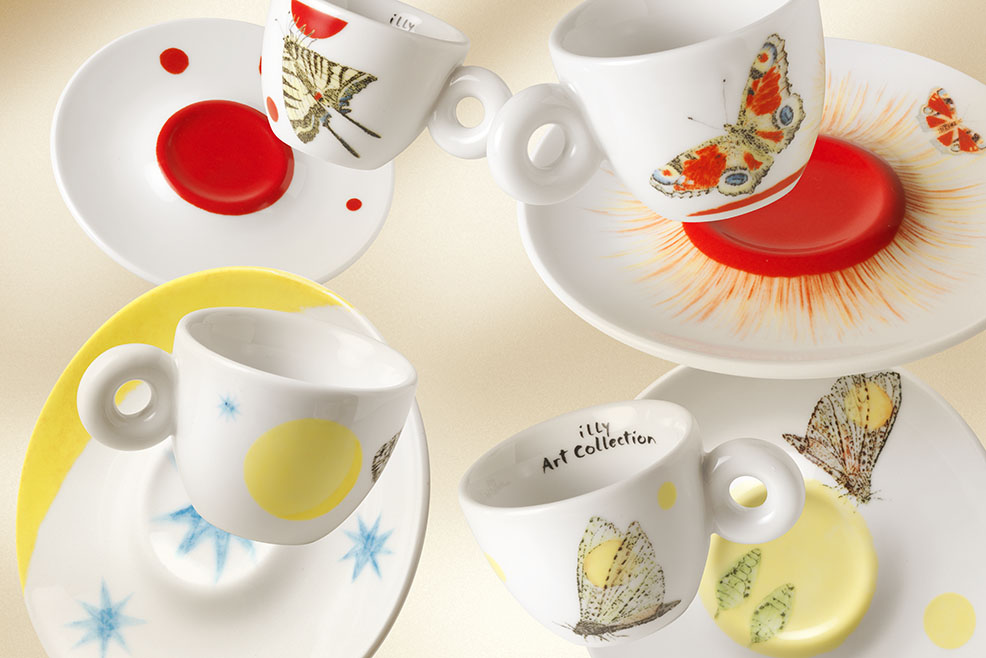 Photo: Cups by Kiki Smith, clickable
The new range extends sensual experience of drinking coffee with a fresh visual image. The collection is inspired by nature and summer day and night motifs such as flowers, butterflies, suns and moons. The paintings are subtle miniatures that blow poetic and romantic mood. Smith's images are reinterpreting the European decorative arts tradition of flower painting on ceramics.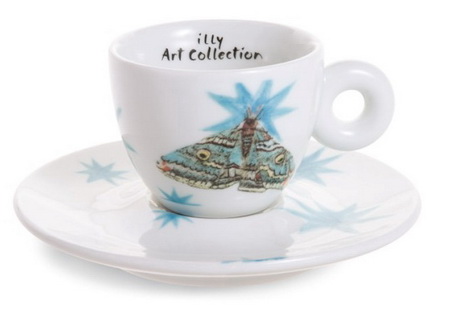 Photo: a cup by Kiki Smith
illy claims that art can enter the lives of people through a small object of daily use. Since its launch in 1992, the brand presented more than 70 series of collectors' cups decorated by major international artists and young talents. The previous collections included collaborations with such artists as Anish Kapoor and Francesco Clemente  to name a few.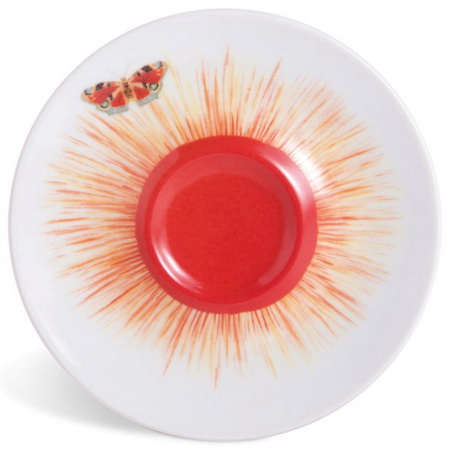 Photo: a saucepan by Kiki Smith
In 2006 the Collection was extended to limited-edition coffee cans. The cans by Kiki Smith feature colorful, also nature-inspired decorations. All labels on the 250 gilly cans are on a transparent film, which can be removed for the consumers to enjoy the prints in all their beauty.

Photo: cans by Kiki Smith, clickable