Interbrand has released its 13th annual Best Global Brands report unleashing the world's most valuable brands. Just like in previous twelve reports, Coca-Cola is ranked No.1 global brand followed by Apple, IBM, Google, Microsoft, GE, McDonald's, Intel, Samsung and Toyota which form the Top 10.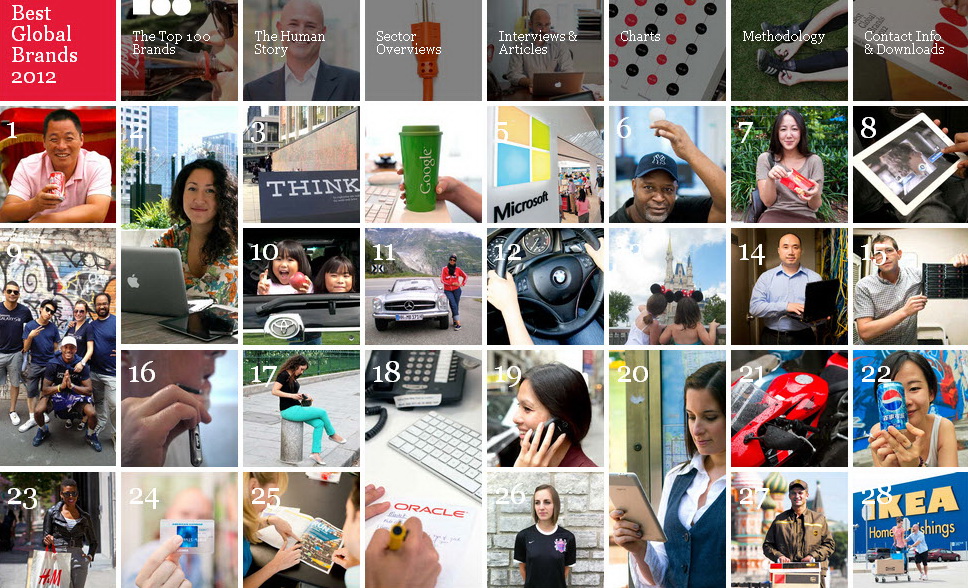 Photo: 2012 Best Global Brands report, a snapshot from www.interbrand.com, clickable
Evaluating the brand value, Interbrand examines the three key aspects such as the financial performance of the branded products or service; the role the brand plays in influencing consumer choice; and the strength the brand has secure earnings for the company.
Technology brands continue to dominate. Apple, the No.2 brand, has increased brand value by 129% with stellar sales in Q2 $39.2 billion in revenue and a net profit of $11.6 billion.
For the first time in Best Global Brands history, Google overtakes Microsoft: Google (#4) exceeded rival Microsoft, who fell from #3 to #5 this year.
This year, Facebook debuted in the report at No. 69 and it's the first social media company to enter the report. Other new entrants include Pampers (34), Prada (84), Kia (87), Ralph Lauren (91) and MasterCard (94).
Thirteen auto brands have also increased in brand value. Toyota (10), Mercedes-Benz
(11), BMW (12), Honda (21), Volkswagen (39), Ford (45), Hyundai (53), Audi (55), Porsche (72), Nissan (73), Kia (87), Harley Davidson (96), Ferrari (99). Successful automakers continue to develop effective methods to reach their audience and engage customers in a more personalized way.
Despite of the unstable economic situation in the world, luxury brands increased their positions. The 2012 Best Global Brand report features seven luxury brands with long history and good reputation: Louis Vuitton (17), Gucci (38), Hermès (63), Cartier (68), Tiffany & Co. (70), Burberry (82), and Prada (84).
Personal approach to customers is one of the key factors ensuring brands their market position. "As global competition increases and many competitive advantages, like technology, become more short-lived, a brand's contribution to shareholder value will only increase," said Jez Frampton, Interbrand's Global Chief Executive Officer. "The world's 100 most valuable brands are leading the way by listening to consumers, employees, and investors alike and delivering a seamless and holistic brand experience across an ever-evolving range of touchpoints."
The Interbrand 2012 Best Global Brands report is available on www.Interbrand.com and www.bestglobalbrands.com .