To enhance the image and position of its 2013 ES as of a car that strikes imagination with design and technology, Lexus has added a next-generation ad that combines both print and digital media. Readers of Sports Illustrated magazine can find the ad on one of the pages of the October 15 issue and bring it to life using an iPad.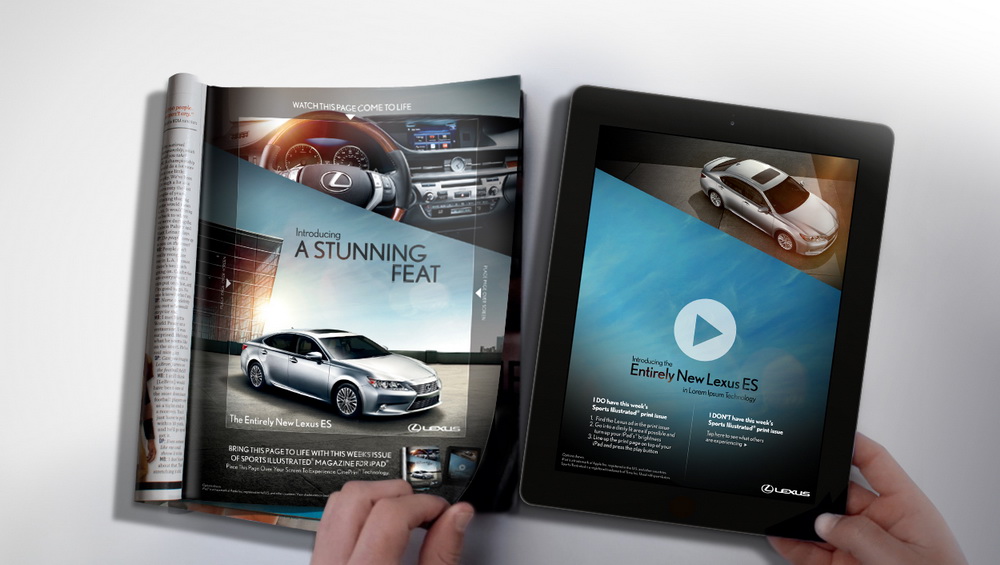 Photo: the Lexus stunning ad, clickable
To make the ad move you have to place the ad over the screen of your iPad and simultaneously run the Lexus video from this week's iPad edition of Sports Illustrated or from the web site Lexus.com/stunning. The print ad featuring the vehicle and a headline: 'Introducing a Stunning Feat' will go live to the beat of the music. The ES model's engine on the photo will rev and the wheels spin as the car starts to move. The ad also provide viewers with a brief tour of the dashboard's Lexus Enform connectivity features.
"The new ES proves what's possible when advanced technology is elevated by style," said Brian Smith, Lexus vice president of marketing. "This ad not only communicates that message, but literally replicates the paradigm itself, allowing us to bring an interactive layer to a traditionally static medium."
The ad was developed using CinePrint Technology to animate the ad. CinePrint Technology allows to create an unconventional multi-sensory experience that combines sight, sound, and touch and makes people perceive the ad in a totally new way. Lexus is the first company to use the technology in a marketing campaign.
As part of the ES promotion, Lexus is currently running the 'Lexus Ignition' campaign to raise funding for eight high-tech design products.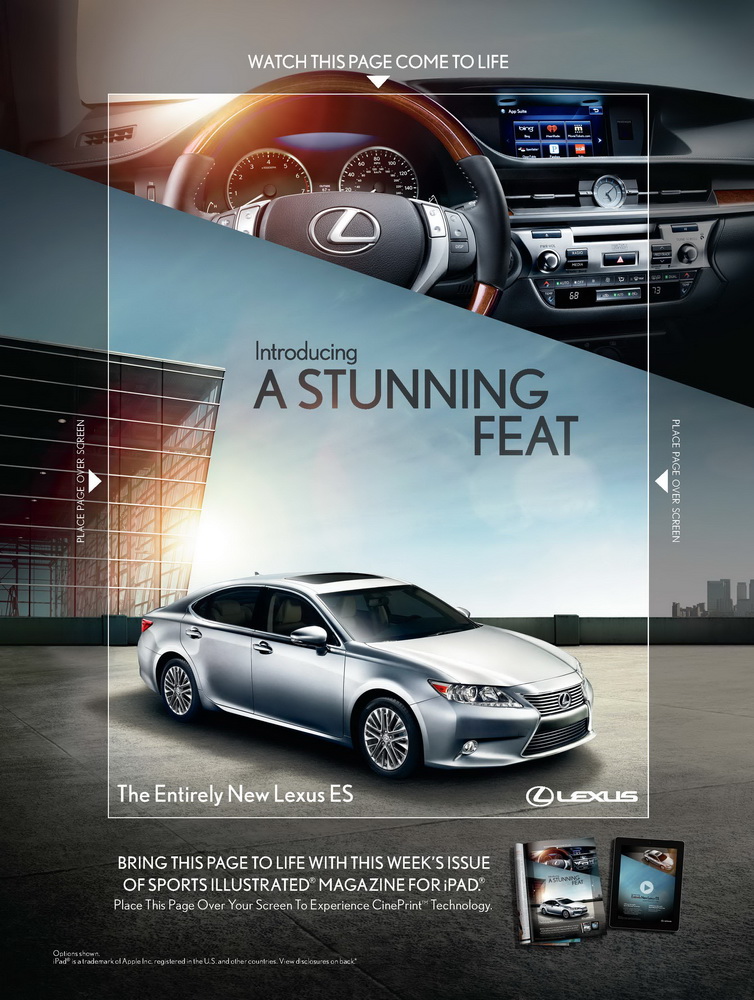 Photo: the Lexus stunning ad, clickable