There are many ways to support a good cause with the public help. Brands help by spreading awareness about the cause, encouraging fans to donate money to some non-profit, doubling the donation by adding as much as has already been collected, or donating money for likes or comments. The last is the approach selected by Ralph Lauren for its new initiative related to the company's Pink Pony Fund. The fashion brand will be giving $1 to the Pink Pony Fund of the Polo Ralph Lauren Foundation for every comment made on the brand's Tumblr page.
The initiative will be running during the month of October, and the maximum donation will amount to $25,000. So far, the brand's message on the page has over 23,000 notes, which means that half of the promised amount is already generated. For the initiative, Ralph Lauren has chosen the Tumblr platform, which it joined in late August, not Facebook, where it has 5.2 million fans. Obviously, this was made to popularize the brand's new page.
Ralph Lauren is also contributes to the cause by launching its pink collections, encouraging the brand's fans to wear their support in style. "Join the global fights against cancer. 10% of the purchase price of all Pink Pony products benefits the Pink Pony Fund of the Polo Ralph Lauren Foundation to support initiatives for cancer care and prevention," says the Pink Pony page on the official website of the brand.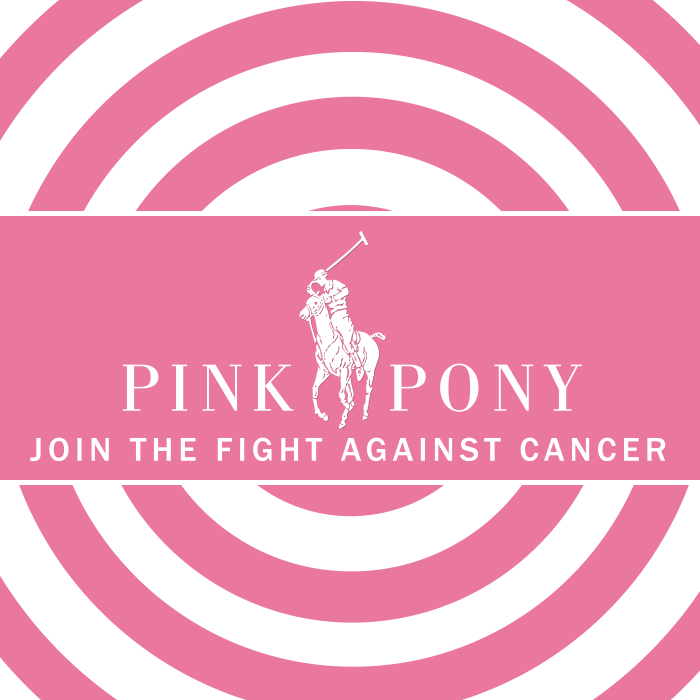 Photo: A GIF picture of the initiative on the www.ralphlauren.tumblr.com page