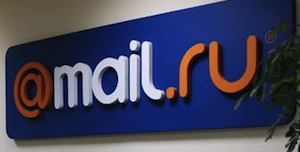 Yesterday in Moscow, Mail.Ru Group, the biggest Russia's internet investment company, previously known as Digital Sky Technologies, announced some major updates to the company's services, launch of some new products, and, more importantly, expansion to the international markets under a new brand name — My.com.
According to the unnamed source of the leading Russian business newspaper Vedomosti, the Group is believed to pay about $1 m for the domain name.
As the group's CEO, Dmitry Grishin admitted, Mail.Ru in some ways already operates on 13 international markets and has been testing some selected services on non-Russian users for about 6 months so far. Probably the only competitive product that Mail.Ru can offer to the international audience is casual free online games, which are very close to what one can find on AOL's Games.com, and some MMORG games such as Perfect Word, Warface etc.
Overall, Mail.Ru, operates two most popular Russian-language social networking sites Odnoklassniki and Moi Mir, holds minority stakes in Vkontakte, owns instant messengers Mail.Ru Agent and ICQ and email service Mail.ru.
A new short and recognizable name My.com is believed to help further expansion of the group.
On behalf of DTS Global, which embraces non-Russian group's assets, the company holds minority stakes at US game developer and publisher Zynga, US #1 social network Facebook and a deal-of-the-day website Groupon.