Why should aspirational products be the only ones that are well branded when actually these untouchable items say far more about our chosen lifestyle than any other?
It's that time of year again. Time for the Christmas List. Or, lists plural, to be precise. As the battle of the brands hots up for Christmas 2012, we are inundated with lists of the best food choices, the best price deals, the top ten toys…
But there is one important list that is probably written in each and every household before we hunker down for the holidays— the one without which Christmas probably wouldn't happen…No, not your kids' wish list but the 'essentials' list. Topping the list (if you have kids) is probably batteries which is followed by a roll call of toilet rolls, lightbulbs, headache tablets…These store cupboard standbys certainly get a lot of use over the festive period but they are also the everyday essentials that allow us to function day in, day out. So why have they become the forgotten generation when it comes to branding?
Gen X, Gen Y, the silver segment…we spend a lot of time targeting a specific demographic but the everyday products fall into each and every demographic—but are sidelined.We did talk about this a couple of years ago on Popsop but, in the intervening time, we have still not seen the advances that maybe we could see. And this does beg the question why brand leaders and retailers are not seizing what is something of an untapped opportunity for hundreds of products we use and restock on a daily basis but which remain the untouchables when it comes to dedicated design and innovation.
The opportunity is endless when you start to compile a list that contains everything from batteries to sanitary products, from cat litter to pregnancy tests…
There have, of course, been many articles and also books written about user centred design and the often overlooked —but genius—design of everyday things. Many more discussions focus on the myriad use of, for example, a cotton bud. But their stretch could be further maximised with a focus on branding and packaging design. Let's face it, the majority of these products are unsexy and unshowy and, yet, we probably have more interaction with them on a daily basis than we do with our partners or family.
So, why shouldn't we make them a pleasure to use and show off by combining purpose with beauty?
The potential is there for all to see— hair straighteners are now GHD's, we talk about the Dyson and many believe that a food mixer is actually a Kitchen Aid… Not the most sexy items but they have become so with strategic brand design and naming innovation.
At the start of next year, the Design Museum plays host to a new exhibition in line with this theme. 'Extraordinary Stories about Ordinary Things' is a new collection revealing intriguing insights found in exceptional, as well as everyday, items and providing a snapshot of a remarkable and dynamic period of design, shown through furniture, products, textile and architecture..from the phone box to the anglepoise lamp and the London 2012 logo. But, what about the interpretation and brand design of ordinary things?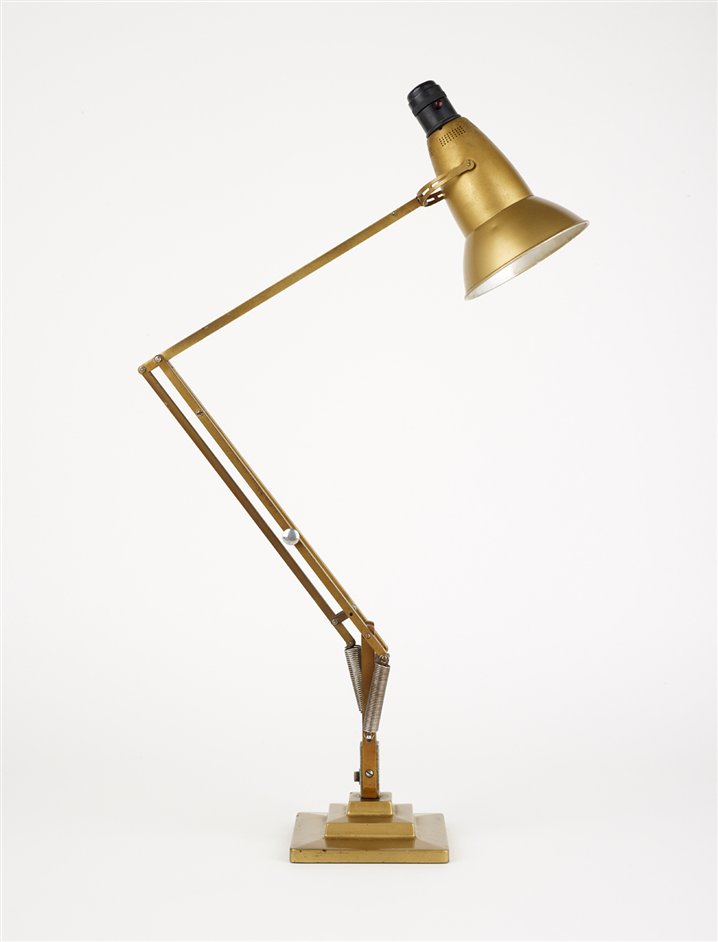 Photo: Anglepoise Lamp from Design Museum
It would be good to see this also being celebrated in the not too distant future. Admittedly there have been design advances. But to date, these have all been a bit piecemeal. With the consumer focus on lifestyle, we have seen new (but sporadic) incarnations in the home sector for everything from paint to lightbulbs but there is scope for so much more when making the everyday special with a whole plethora of products that remain under-designed and, in many cases, design deficient.
We need to take a wider view and look at why and how we brand for life's necessities rather than just the desirables. Why should aspirational products be the only ones that are well branded when actually these everyday items can often say far more about our chosen lifestyle than any other and could be made so much more than just products with a greater celebration of their image and visual aesthetic. Added to which, the diversity and cross-section of categories that this can touch and influence is seemingly boundless.
We are not saying that this is a brand new opportunity but it is an opportunity that could—and should—be revisited with more energy. When it comes to cost-effective opportunities to put their brand in the hand of consumers then brands and retailers maybe need to realise that the new opportunity could well lie in consolidating what they already have.
About the Author

Darren Foley, Managing Director at Pearlfisher, London, joined the company in 2002 as Realisation Director, inventing the concept of realisation and advocating a design process in which our technical and creative teams work in harmony from the beginning. He has worked in the design industry for close to 25 years, starting out as a junior production artist, and amassing an unparalleled depth of knowledge for the discipline.