Social gaming company Zynga has launched its holiday philanthropic campaign, which connects virtual and real world. It kicked off "Oh, What Fun!" initiative, which helps to collect money for buying toys for children from less fortunate families in the USA. The new campaign invites gamers to contribute to the cause while playing their favourite online games—from November 28 to December 31, all the money from in-game purchase price will be donated to Toys for Tots (players' purchases are not tax-deductible).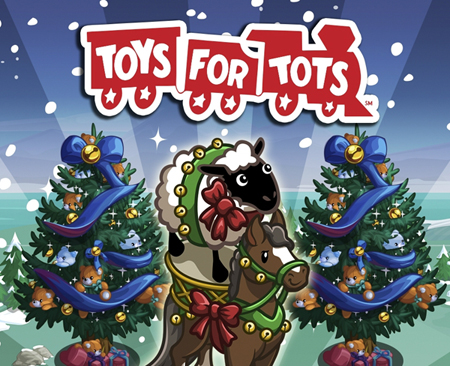 Pic. Zynga gamers collect money for Toys for Tots
The initiative is rolled out in seven popular Zynga's games, including CastleVille, Bubble Safari and FarmVille. Users can buy various limited-edition in-game goods and power packs within the games—sending a cheer-ewe-up horse to neighbors and bedazzling your castle and medieval landscape are just a few of them—at a price ranging from $1 to $20. In addition, gamers are invited to help raise more money by sending mobile text donations. The "Oh, What Fun!" initiative is Toys for Tots' first major digital fundraising program.
Zynga gamers have helped collect over $13 million through 75 in-game social impact campaigns to date. The players have made 2.5 million contributions to support various international charitable and results-driven nonprofit organizations, engaged in providing relief to victims of natural disasters as well as supporting people in need across the globe.