Brown-Forman is to unveil a new ultra-premium selection—Jack Daniel's Sinatra Select, a special edition whiskey crafted to honor Frank Sinatra's fifty-year friendship with the brand, to be both a classic expression of style and a homage to the legendary singer.
The vessel designed for Jack Daniel's Sinatra Select is a taller, sleeker interpretation of the Jack Daniel's Tennessee Whiskey bottle, with a weighted base, an embossed metal shoulder label and a medallion featuring an icon of Frank's familiar fedora. The capsule features the Jack Daniel's Country Club logo created by Frank to adorn a blazer he wore in the 1950s—a statement of his independent way of living. The branded box incorporates a medallion with the Frank Sinatra fedora icon and orange ribbon.
Inside is a special book that tells more about the story of Frank's relationship with Jack Daniel's.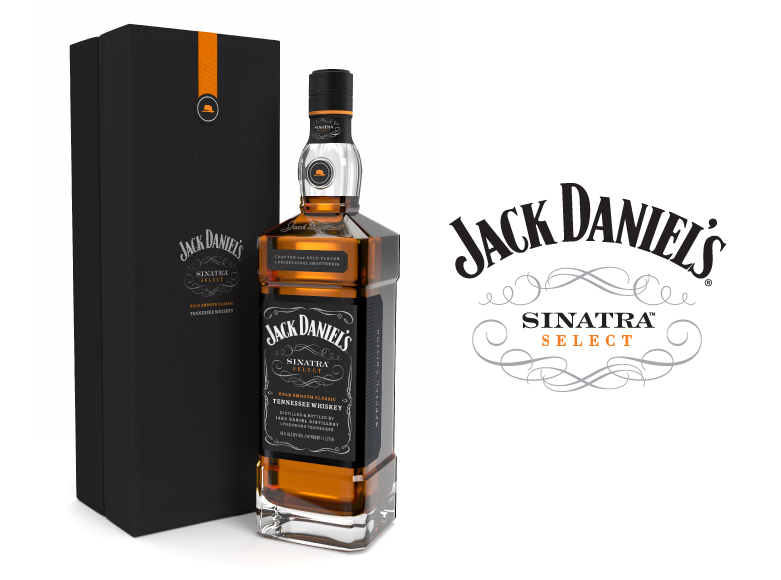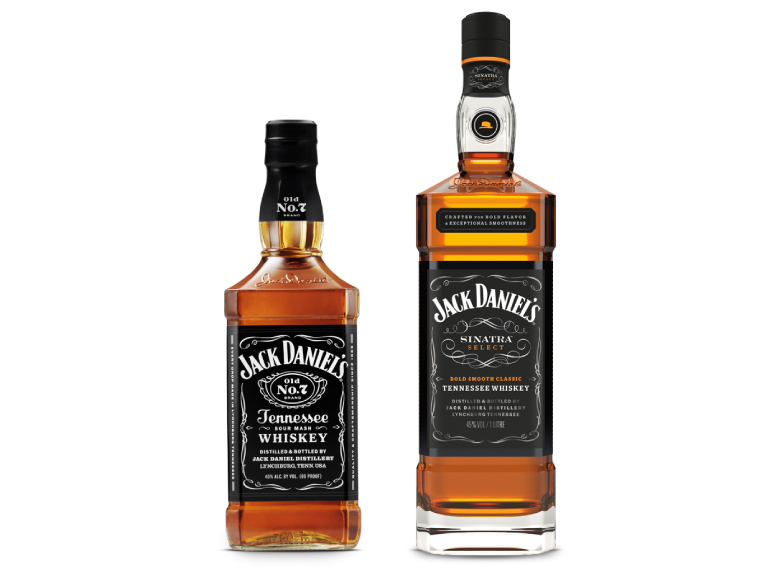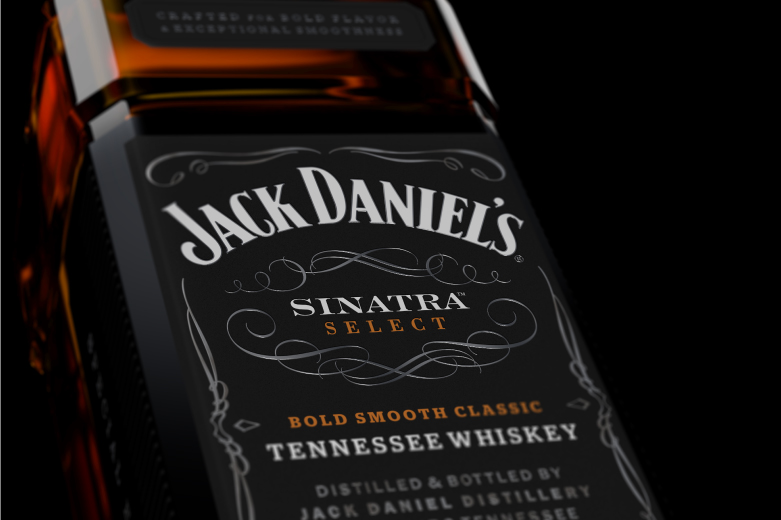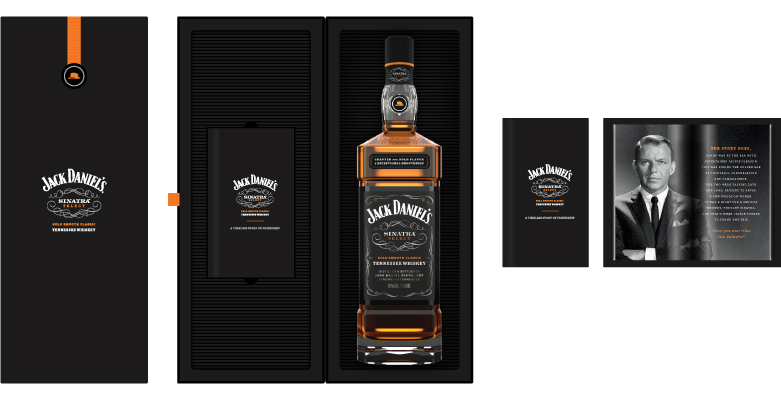 Photo: Jack Daniel's Sinatra Select
Sinatra Select will be available at high-end retail stores and major airports worldwide, debuting in Las Vegas and later spreading to destinations including New York, London, Sydney and Singapore. Package design for this limited edition selection was developed by a US-based brand design agency Cue.