For the sixth year in a row Irish whisky brand Jameson in collaboration with the leading UK title about cinematograph, Empire UK, organise an international competition for the young amateur film directors called "Done in 60 seconds". This year Green and Japan join the  list of the countries which are to accept submissions locally to let the selected finalists compete for the main international price — Jameson Empire Award 2013 on March 24, 2013.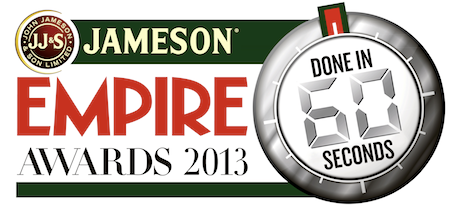 Again, the rules are simple. To enter the competition, you need to create a 60-second long video, an 'author's' remake of a famous movie. Then submit it to www.jamesonempirediss.com. After initial check, all the works will be uploaded to the contest's YouTube channel YouTube.com/jamesonempirediss. Entries are accepted until January 20, 2013.
Last year the prestigious award was won by a young lady from Kazakhstan, Indira Suleimenova, who shot a remake of Darren Aronofsky's thriller horror film "Black Swan".
Watch the work here:
Jameson Whisky, one of the major sponsors of contemporary amateur cinematography, curates a couple of other related projects in the UK. Jameson Cult Film Club, which was launched by Pernod Ricard UK back in 2009, screens cult films in unique locations across the country letting club members to experience some of the cult classics in the Jameson way. Another cinema-related project called Jameson First Shot launched with Kevin Spacey celebrates the best film scriptwriters.
For more information on the event, please check www.jamesonempirediss.com.