To reach younger consumers, French cosmetics giant L'Oréal acquires U.S. makeup California-based brand Urban Decay, which turned 16 this year. The company doesn't say much about the financial side of the deal, but it is estimated at around $250-300 million by analysts.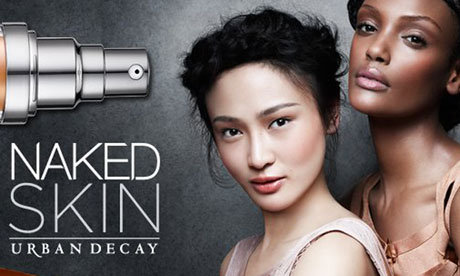 Photo: A poster of the latest product range, Naked Skin, to be launched by Urban Decay soon, www.guardian.co.uk
The beauty brand made a great progress on the market in mid-90s, when it started releasing products with edgy names such as "Stray Dog," "Perversion," or "Asphyxia" in the eye-catching packaging. In 2000, it was bought by LVMH Moët Hennessy Louis Vuitton, which sold it to private-equity firm Castanea Partners three years later.
The new phase in the development of the Urban Decay brand, which is now distributed through specialist retailers, such as Sephora, or online shops, will allow it to extend the brand's presence across the globe. "L'Oréal's strong innovation capabilities and presence in every channel of distribution will enable Urban Decay to reach its full potential in the marketplace," noted Tim Warner, the general manager of Urban Decay, as reported by The Guardian.
It will also allow L'Oréal to root in the fast-growing niche of specialist brands in the US, which, according to the beauty giant, represents 44% of the luxury makeup market in the US. "It is the makeup specialist we needed to fully satisfy young women in search of playful colours and inspiration, at an accessible price point," commented Nicolas Hieronimus, the L'Oréal Luxe president.