Campari officially cancels the end of the world. The brand, which last year launched an apocalyptic calendar fronted by Milla Jovovich, has released a new edition for the year of 2013, in which the life goes on with a new dose of passion. The 2013 Campari Calendar features one of the most gorgeous celebrities, Oscar winning actress Penelope Cruz, who pays tribute to the life's vibe with her braveness and gorgeous looks in blood-red gowns.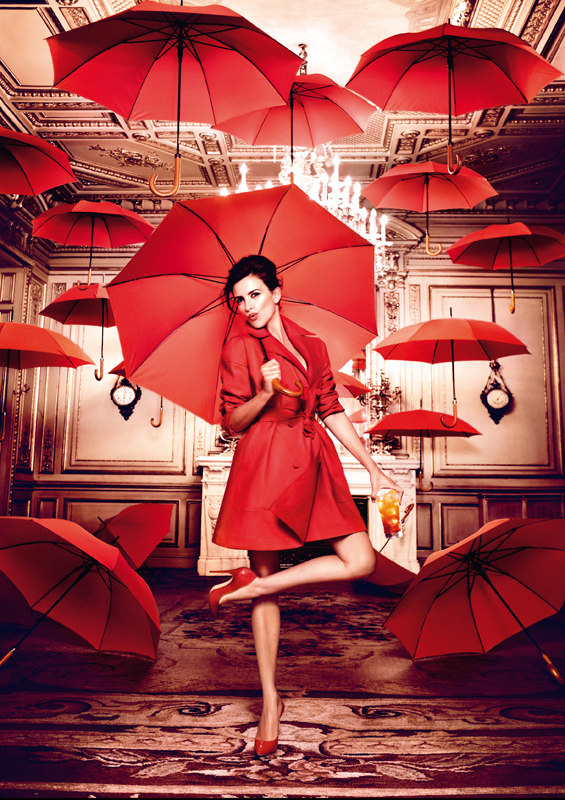 Photo: Penelope Cruz in the 2013 Campari Calendar, March (click to enlarge), www.camparigroup.com
While the theme of the previous edition was the end of the world, the 2013 Calendar narrates about mystical superstitions, since according to the widespread myth, the number 13 usually brings bad luck. The Hollywood A-lister is featured in different settings, which include something associated with bad luck such as black cats, broken mirrors, walking under ladders as well as walking on cracks and many more. In the photos, celebrity is wearing stunning red dresses and shoes from leading fashion giants including Monique Lhuillier and Salvatore Ferragamo, as well as jewellery by Chopard. In the images, Cruz represents a person, who is brave and confident enough to ruin all the superstitions by getting into the very heart of them to prove that they are just myths.
The "Kiss Superstition Goodbye" calendar was shot by celebrated fashion photographer, Kristian Schuller, while the concept of Kiss superstition Goodbye was developed by BCube Milan. All the pictures from the 14th Campari calendar (12 superstitions and the introduction image) can be seen here. To get one of the 9,999 copies of the printed version of the 2013 Calendar, you should be one of Campari's fans. The brand won't sell the 14th edition—the Calendar will be distributed among the brand's friends across the globe.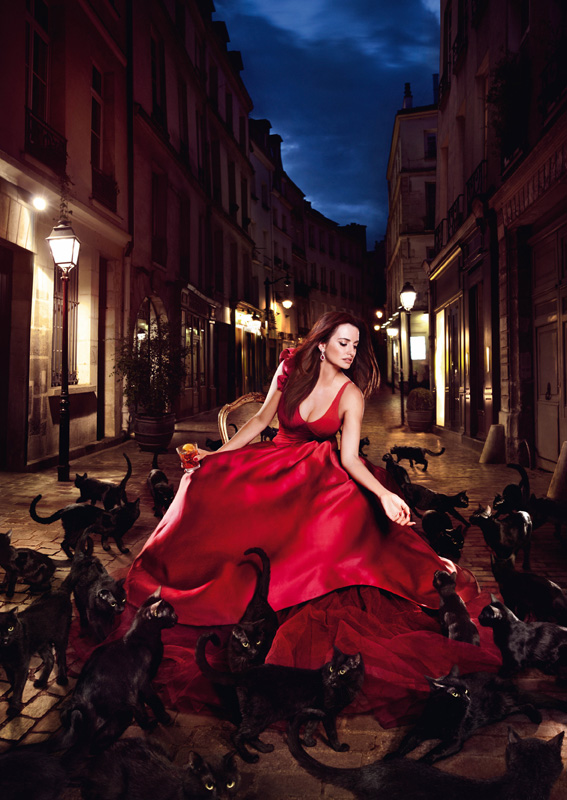 Photo: Penelope Cruz in the 2013 Campari Calendar, January (click to enlarge), www.camparigroup.com
"For the 2013 Calendar, our intention was to represent the power of confidence in believing you can defy anything, and kiss goodbye to superstitions such as broken mirrors and mystical black cats. It is our mission to offer Campari lovers an intense, pleasurable moment to celebrate confidence and the magic power of the number 13. Penelope's incredible personality and beauty meant she was the perfect choice to embody this year's controversial theme. Kristian has done a truly magnificent job of bringing our vision for the Campari Calendar 2013 to life, and making it even bolder with his inspired and contemporary approach," noted Bob Kunze-Concewitz, CEO of Gruppo Campari.