Ralph Lauren pays tribute to its own archives as well as to the rich history of the USA by launching a new destination, RL Vintage, where it unveils fashionable pieces drawn from the past. On the website, users can explore unique items to discover more about the story behind them, their origin and date of creation. Each season, Ralph Lauren will select different rare pieces from the House's archives—the pieces will relate to some particular theme. The current range, The Western Collection, celebrates the history of the USA (some of the items are already sold out).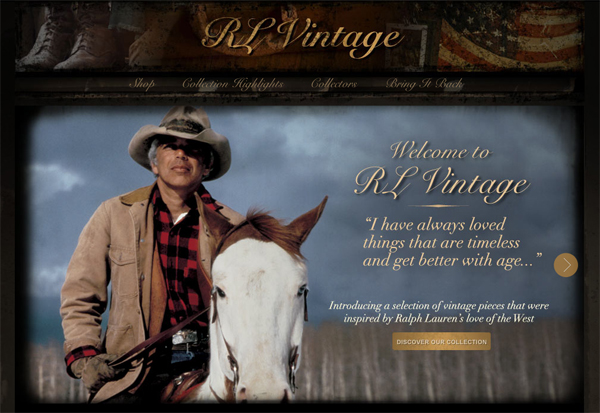 Pic.: A screenshot from the Ralph Lauren's www.rlvintage.com website
The collection, which can be explored now on www.rlvintage.com, includes hand-painted fringed jackets, a patchwork Prairie skirt, and a hand-crafted leather saddle bag to name but a few—the website doesn't provide any information on the item's price on the page. Instead, if users want to purchase the item, they are asked to send an enquiry to learn how much the piece costs. Each of the items has a very impressive profile with a range of great photos.
The new online destination is aimed primarily at collectors, who do value rare items taken out right from brands' archives. The brand also features some of its most avid collectors on the website. "Not only will we offer these unique items, but we'll also share with you their individual history. Because the passion of collectors is always inspiring, we will seek them out and share their journey of discovery with you, as well," says Ralph Lauren.
In addition, the brand has launched an initiative titled Bring It Back to allow its fans to choose items from the "specially curated list of iconic products from the past collections" which could be brought back into production. Now, consumers are asked to vote for one of the four Bear designs to be featured on the Polo Bear Sweater.