This month sees the two biggest Russian financial companies — VTB Group and BinBank — to launch their new retail banking brands on the local market. While VTB's Leto Bank is seen as a future leader of the mass retail lending with a developed chain of offices, Elixir has recently started operating in Moscow and St Petersburg as a virtual financial branch issuing credit cards for individuals online.
Friendly Leto Bank
United London and Moscow teams of the The Brand Union agency were responsible for the whole range of branding services from naming to positioning to visual identity and style guidelines. The name «Leto», translated from Russian as 'summer', aims to attract those clients who do not trust banks historically, creating a friendly and respectful image of a financial institution which speaks the same language as you and is always on your side.
Sunny and warm tone of voice with a visual style based on the crossing circles implies what the brand stands for: a whole new fresh, open and friendly approach to banking and client servicing.
The retail and interior design for Leto Bank, created by the UK agency Start JudgeGill, was inspired by the entertainment industry's cozy cafes and restaurants which always offer clients the best of comfort.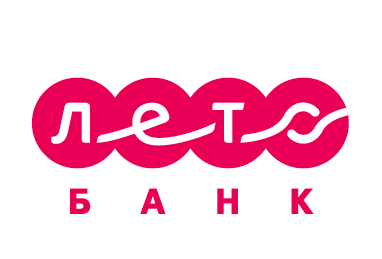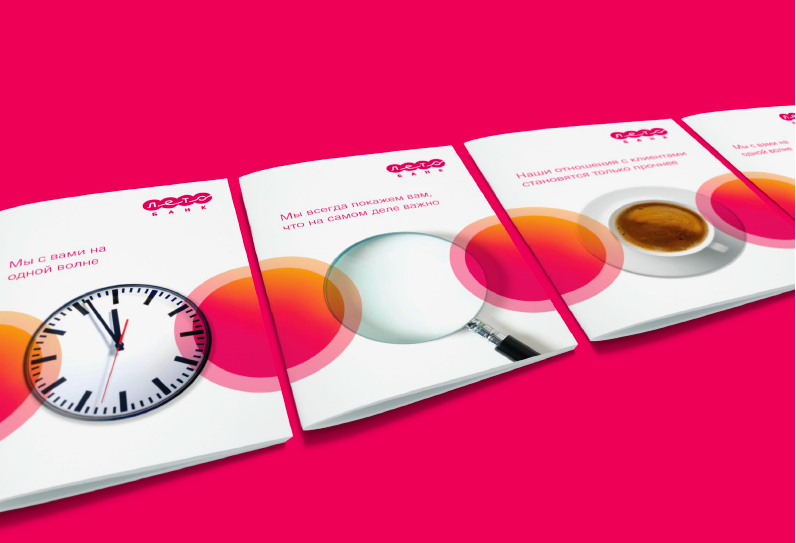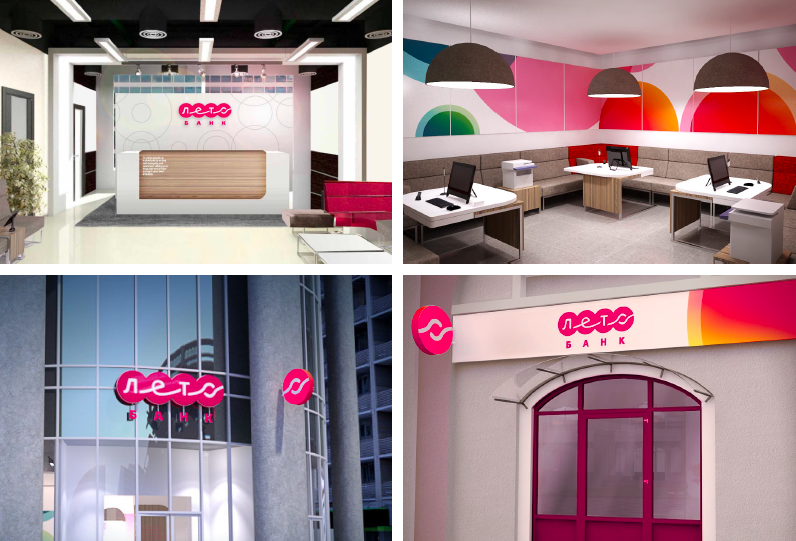 Photo. Branding for the Leto Bank, clickable
The flagship Leto Bank's office was officially launched November 15, 2012.
'Magic' Elixir
To create a different 'flexible and convenient' experience in an online banking segment in Russia, Binbank approached branding expert Lotar Bohm which conducted a deep archetype analysis to create the first Russian truly direct and digitally driven Russian banking brand Elixir. As a press release says, the brand is designed to combine the contemporary style with the traditions and views of Russia.
The agency has built the brand on the archetype of the Magician that transforms the reality for the better and calls to «Just imagine». This ongoing fluid transformation is visually implemented in every touch of point from the credit card to the brochures.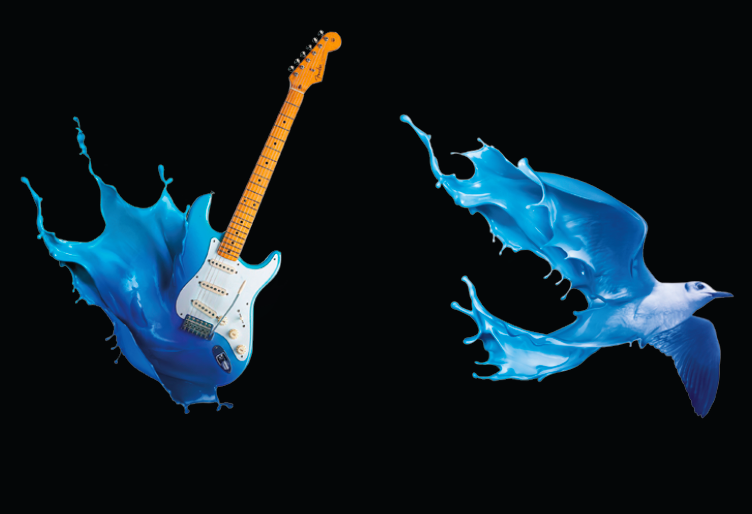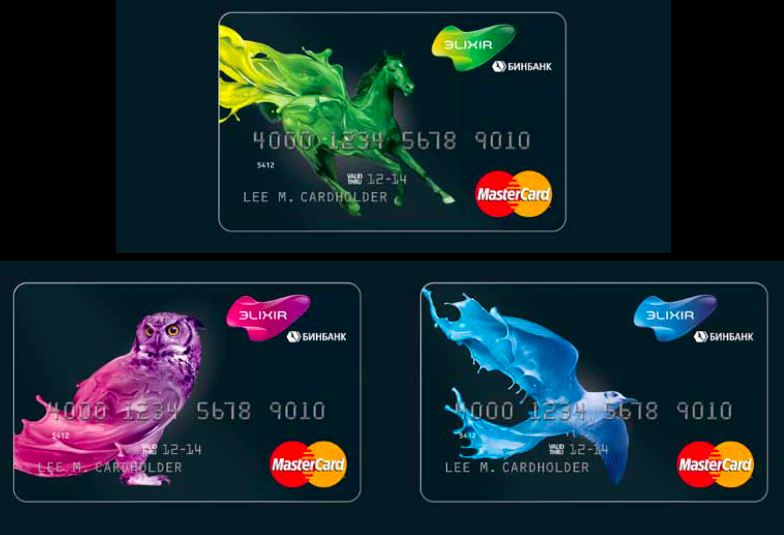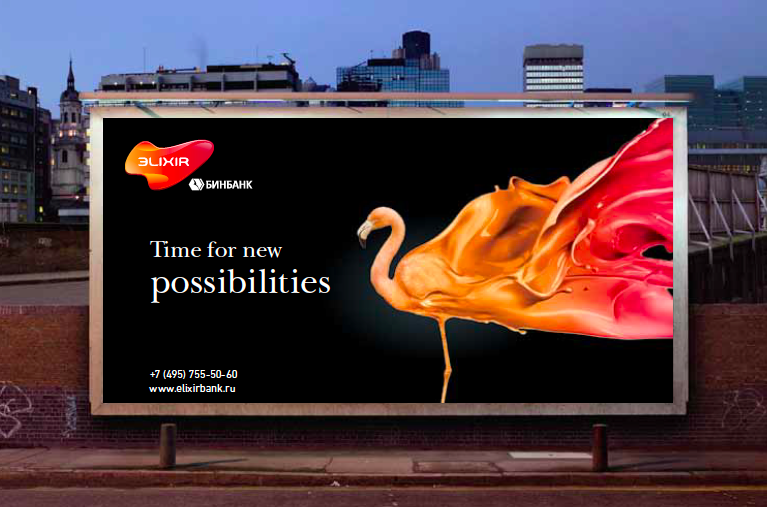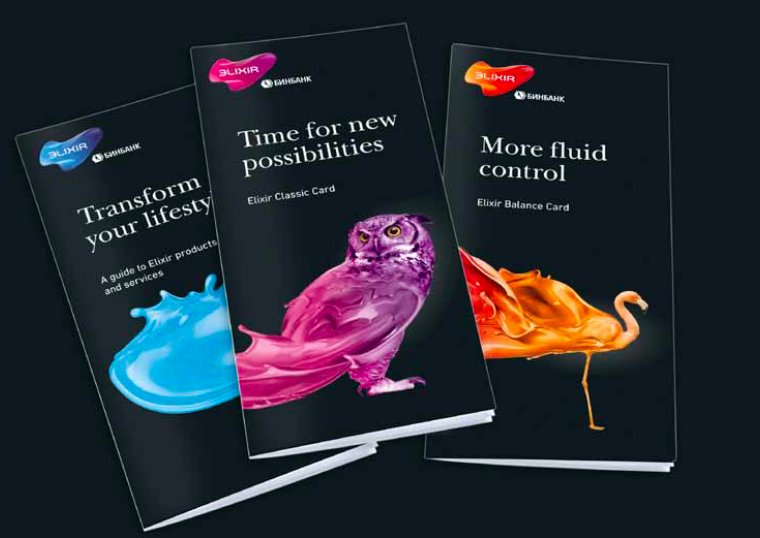 Pic. Branding for the Elixir Bank, clickable
The Elixir brand has started issuing credit cards for clients in Moscow and St. Petersburg this month via online application to be then sent to the cardholder by Russian Post.