Last week the world's biggest and most successful online store for music and entertainment, Apple's iTunes, saw a major revamp since 2010 — the whole-new 11 version for Mac and PC featuring new look, more convenient user interface and intuitive navigation. Moreover, new iTunes has got a redesigned player and a better integration with iCloud, which allows to store all the content and access it even while offline and from different devices.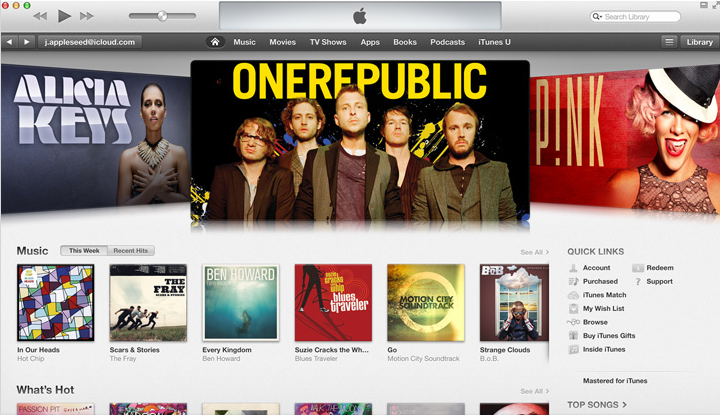 Pic. Screenshot from iTunes' website
Overall, new iTunes' look with an updated silver logo uses more visualised approach, moving away from the spreadsheet format. Unlike rival Spotify and other music e-retailers, Apple shows a clear focus on a great user experience without a necessary purchase, granting them unlimited access to the song libraries.
Next company's bold step is an expansion of the updated iTunes to more 56 countries, which will tout the mix of both local and international music teaching overseas users to buy quality multimedia content legally (which is still a problem in a number of Asian countries like Russia, where piracy still persists).
Users' feedback on this major iTunes' overhaul will be incremental to Apple, which has managed to make it the largest gateway for legal distribution of music, moves, TV shows and software with over 435 million registered accounts, having generated $8.53 billion in revenue in 2011.