As many companies nowadays traditionally do, Bacardi, the biggest family-owned global alcohol business, has recently marked the yearlong celebration of its 150th anniversary with the burial of a commemorative time capsule at the iconic Bacardi headquarters building in Bermuda, for the brand's descendants and future employees (and, of course, fans) to be opened again in 2062, the year of 200th brand's anniversary.
The 6ft x 1ft (1.82m x 0.30m) custom-created, stainless steel capsule was encased in a granite cap and cement pedestal and registered with the International Time Capsule Society.
The items put in the capsule were carefully selected by Bacardi employees from different countries and included: photo of nearly 500 members of the Bacardi family, medal for the "World's Most Awarded Spirit", collage of marketing materials for the 150th anniversary, letters and notes, Bacardi 2012 ad, a yearbook with various social, political and economic highlights of 2012 and some unexpected things like a quartz geode of volcanic origin in Uruguay and decorated African storage gourd.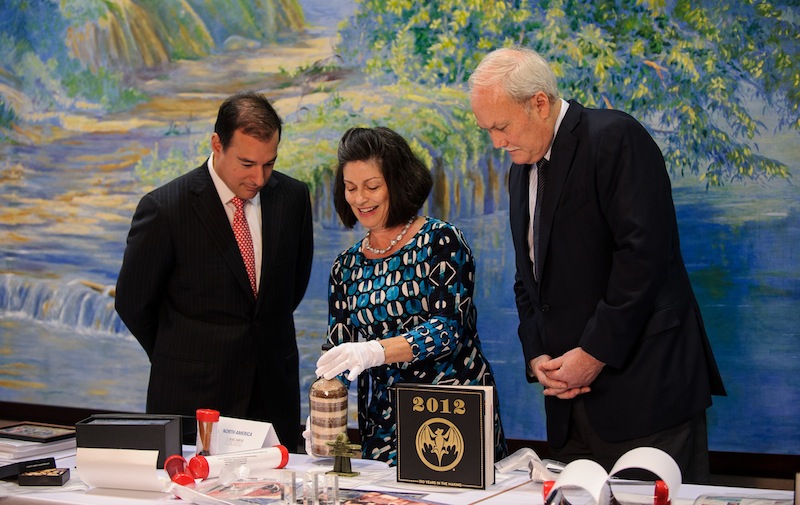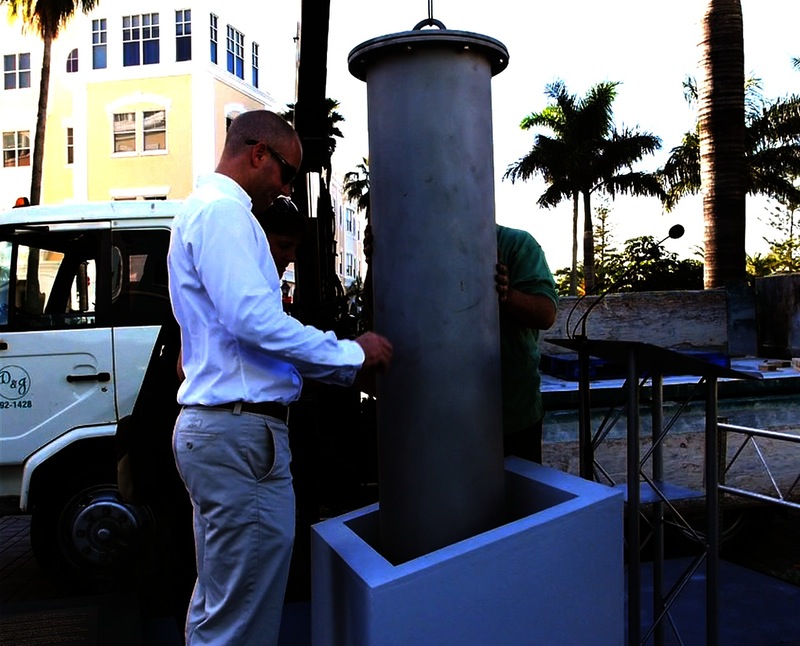 Photo: compiling and lowering the Bacardi Time Capsule