Branding agency Cocoon Group has teamed up with two young graphic artists to create a limited 'art edition' for the popular Czech liqueur Becherovka Lemond as part of the creative contest organised by Pernod Ricard, the brand owner.
There are two different designs: a 'male' version crafted in collaboration with artist Eugen Finkei and a 'female' version featuring the artwork by Barbora Balgová. Cocoon experts have helped to select the artists and then apply their 2D artworks on the 3D surface of the bottle as well as developed design for the outer packs, key visuals, POS and other marketing materials.
This is the second time Pernod Ricard partners with Cocoon Group to hold an art competition to promote Becherovka Lemond in the Czech Republic.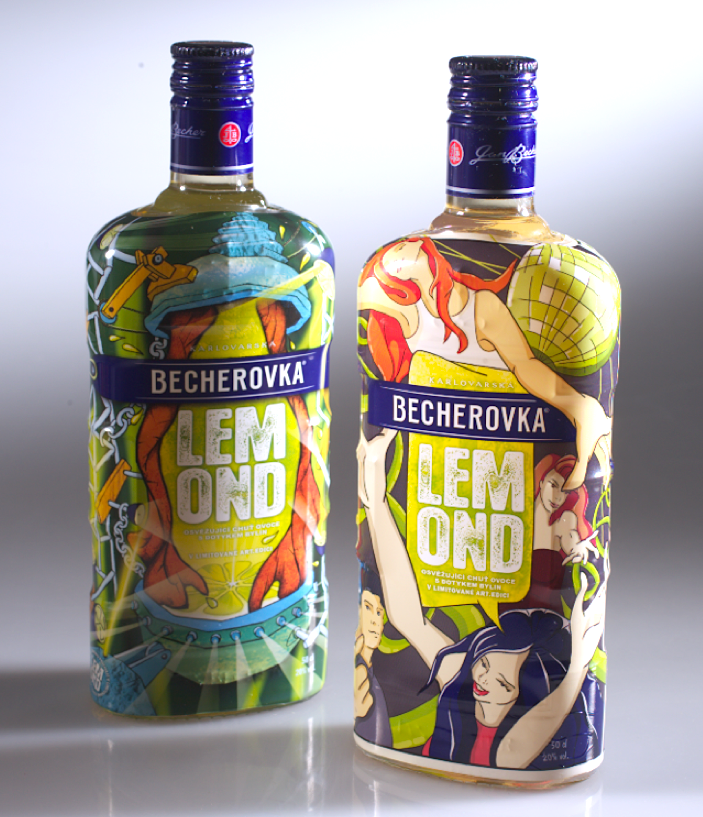 Photo: Becherovka Lemond limited 'art' edition, 2012, clickable