Doodle 4 Google, an international creative contest for young artists to create their own Google doodles, this year was hosted in Russia for the first time. While the company's headquarter chose a futuristic topic for the 2012 event («If I could travel in time, I'd visit…»), Google Russia gave the contest a rather patriotic twist having devoted it to the Russian authentic culture and history («My city. My country»). As it was announced yesterday, Pyotr Alekseyev, an 8-year-old schoolboy from Belgorod, named the winner.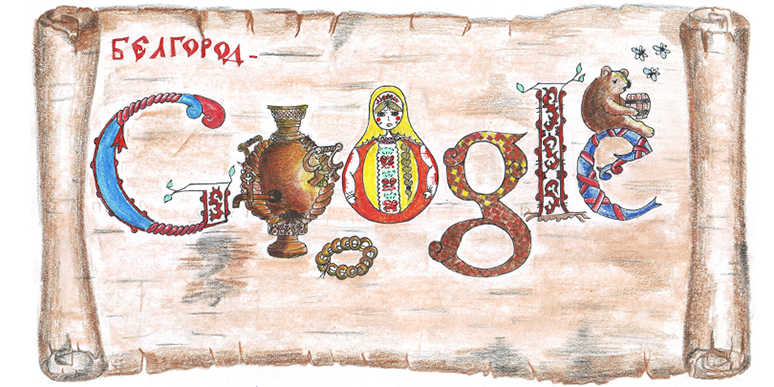 Pic. The winning artwork by Pyotr Alekseyev, 8 years old, Belgorod
Thirty finalists divided into three age groups (6-9, 10-13 and 14-17 years old), representing different Russian cities, were selected earlier this month by the panel of judges. On December 4, 2012 Sophia Foster-Dimino, one of Google's doodle artists and the head of jury, named the winner 2012 — Pyotr Alekseyev from Belgorod, whose artwork will be featured on the Russian Google's homepage google.ru on December 10th, 2012. Additionally, the winner will get an all-paid trip to Google's home office in Silicon Valley and a money grant towards the establishment of a computer lab in his or her school. Congratulations!
While some artworks are rather fresh and thoughtful, most of them feature some stereotypes such as Gzhel, Khokhloma, Samovar and Tulsky Prianik along with a Russian bear and a cartoon mascot Cheburashka, which have formed strong (and rather weird) cliches about Russia since the Soviet era.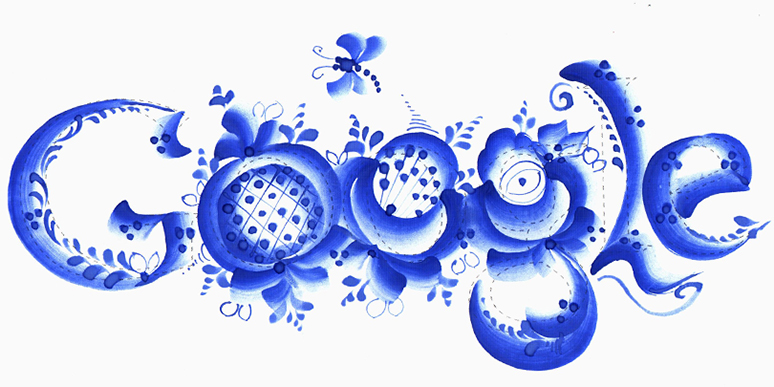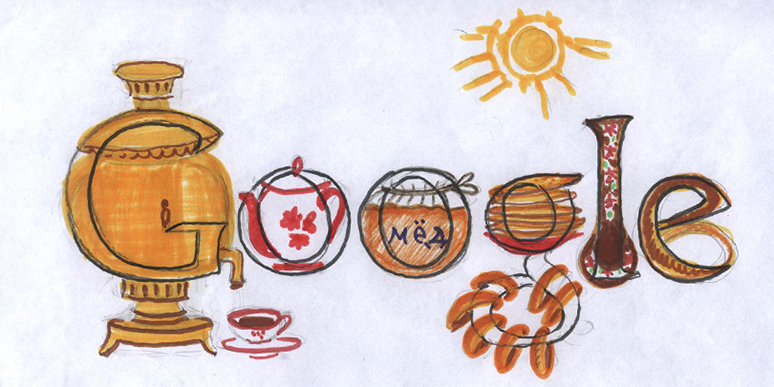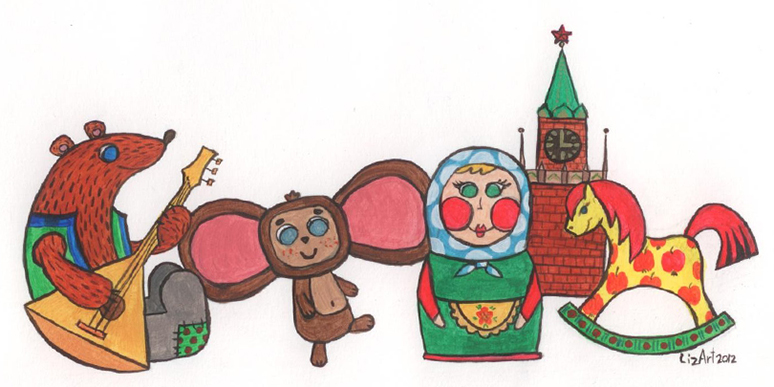 Pic. Some featured Doodle for Google finalists' artworks, all clickable
You can see all the finalists' artworks here: http://www.google.ru/doodle4google/finalists.html.
Originally started in 2008 in the USA, the Doodle for Google competition is hosted in 17 more countries. The history of making fun out of the company's corporate logo goes back to 1998 when founders Larry and Sergey placed a stick figure drawing behind the second "o" in the logo to let users know they were gone to attend the Burning Man Festival in Nevada, thus, were "out of the office". Since then doodles became a good tradition, and in 2000 Google hired the Chief Doodler officially. Now his team of illustrators have grown into a large group of artists aka doodlers who help Google take fun very seriously.
* Updated on December 5, 2012