Omission is a new American craft beer produced by Craft Brew Alliance as a gluten-free variant which offers the traditional taste. 
Hornall Anderson was commissioned to create visual identity and package design for the brand focusing on its gluten-free recipe. The agency came up with the illustrations that reflected the "removal of gluten" by visually removing the "O" to reveal the word "mission". This was demonstrated by enlisting a variety of vehicles such as a UFO, bird, helicopter, hot airballoon, magnet, and magic wand.
New Omission Lager and Pale Ale have already been distributed across the West Coast and extended to a nationwide U.S. market.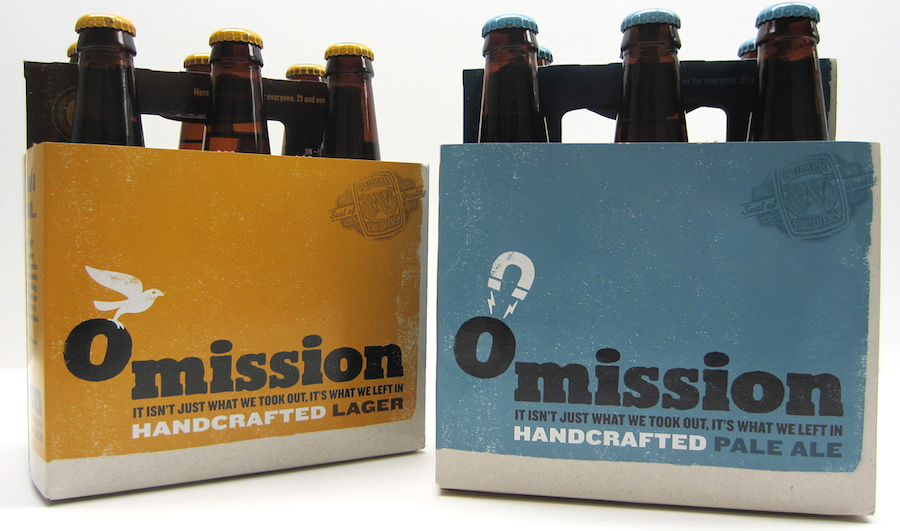 Photo: Omission craft beer, gluten-free. Package design and on-pack copy by Hornall Anderson