Wearable electronics, which is gaining momentum now, still evokes futuristic associations. Macy's wants to make tomorrow come earlier. The US retailer has collaborated with Sean John Combs aka Puff Daddy, the brand's fashion partner, to create a new item, inspired by this trend—a sweater with a video element, which turns this traditional knitted piece of clothing into a true tribute to high-tech.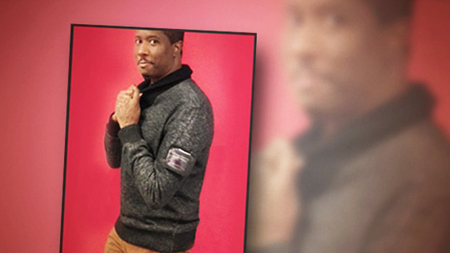 Photo: Macy's digital sweater, www.adweek.com
"The sweater alone goes for $98 but with the digital add-on runs $223. The garment was designed to sport a 2.8-inch, high-def screen with a 10-hour battery life and 2GB of onboard memory," reports AdWeek. Consumers are able to customize the sweater by choosing the content, which will be shown on the screen, attached to one of the sleeves. This will allow high-tech male fashionistas to manifest their ideas and style in a totally new and eye-catching way. Earlier this year, Ballantine's unveiled programmable t-shirts, Digital tshirtOS, which also enabled wearers to express their personality with pictures and inscriptions created by themselves.
"Wearable electronics is the next big thing—it's a game changer," write the retailer in its blog. The release of the shawl collar fleece sweater with a windowed pouch on the sleeve was announced by the brand in mid-November, but the retailer revealed its price and availability of the new piece of clothing only last week exclusively to AdWeek.