As part of the 2013 Student Award competition, annually held by the UK-based non-profit organization D&AD, Nissan and  Interbrand will challenge students to build a new brand that will represent the automaker's complete line of sustainable vehicles.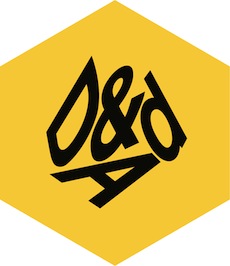 Pic. D&AD's logo
By doing this the car maker is trying to tackle the problems that the automotive industry faces today, such as growing cities, shirking living environments and increased pressure on time and resources.
Entrants to the award who take on the challenge of creating a new Nissan's sustainable lifestyle sub-brand for the younger generation, will have to consider how their concept will anticipate the needs of tomorrow, what personality it will have and how it will engage the audience, particularly in social media.
Submissions will be judged by how effectively the sub-brand will come alive across a range of touch points and experiences. The development of brand guidelines and how their implementation in verbal and visual identity will also be assessed.
Entries for this brief are open until March 20, 2013. For more information and to download the brief, please visit:
http://www.dandad.org/awards/student/2013/categories/3/branding