Walls of buildings in the city area can be perfect canvas for modern artwork—brands such as Stella Artois and Converse have already proved it with their large-scale projects. Smirnoff also joins the army of urban art wizards by unveiling a series of "painted by light" urban murals on buildings of São Paulo, Brazil. For the project developed by Wieden + Kennedy, the brand invited graffiti artists from Acidum Group to create their stunning artwork with blacklight-activated paint, which glows only at night.
The pieces, which sync with the "Creatures Of The Night" theme, embody Smirnoff's passion for art and night life, which mirrors in most projects by the brand. The "Night Graffiti" images, recreated on the walls of several buildings, include giant flies and creatures with human bodies and animal faces among others (all of them get revealed only if illuminated by special lights at night). Watch the video above and see the photos on the brand's official Facebook page for more details.
The project was dedicated to the release of a limited edition product, Smirnoff Ice Night Edition, which has been launched only in select cities of Brazil, including São Paulo, Rio de Janeiro. The bottle, which glows in darkness, is sold only in night clubs and will not be distributed through retail stores. Smirnoff also invites its fans to experience the fun of creating night graffiti with a dedicated app, which allows to use a spray bottle of a chosen colour to paint a picture (it turns invisible when you turn off the light above the image).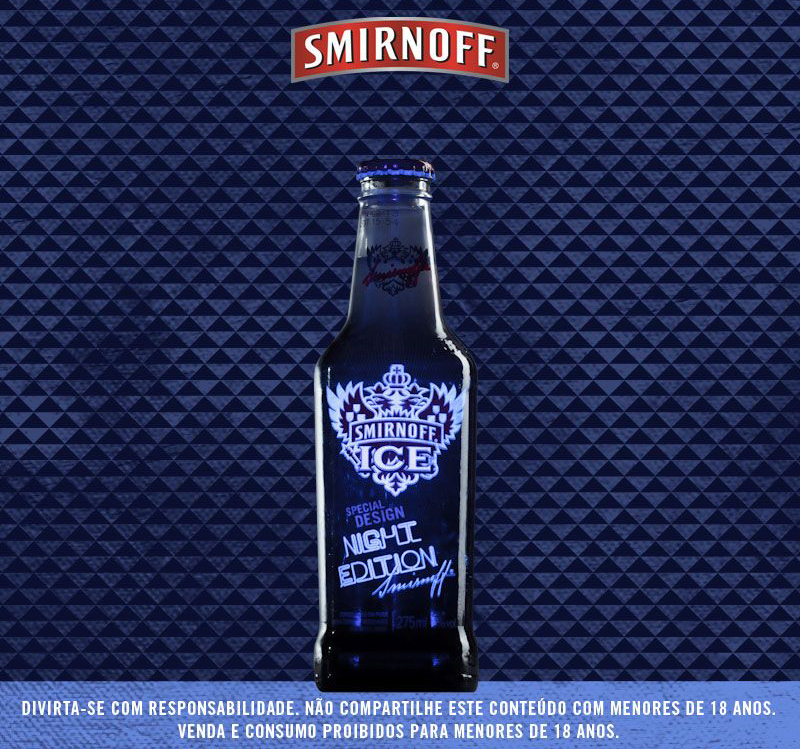 Photo: Smirnoff Ice Night Edition, www.facebook.com/SmirnoffBrasil (click to enlarge)