The family of ABSOLUT flavoured vodkas is joined by a new product, ABSOLUT HIBISKUS, which hits the U.S. market this month. The new variety, which has become the first-ever floral-flavoured vodka in the brand's portfolio, opens up new horizons for both creative mixologists and sophisticated consumers with its bold and intense taste.
The new product, inspired by lavish summer gardens, marries hibiscus and pomegranate flavours, which highlight the unique distinct notes of each other. "The slightly acidic, berry-flavor hibiscus underlined by the sweet notes of pomegranate creates the intriguing ABSOLUT HIBISKUS," writes the brand in the press release. The bottle's design is quite simple—it features pomegranate seeds on the background with yellow and violet hibiscus flowers over them.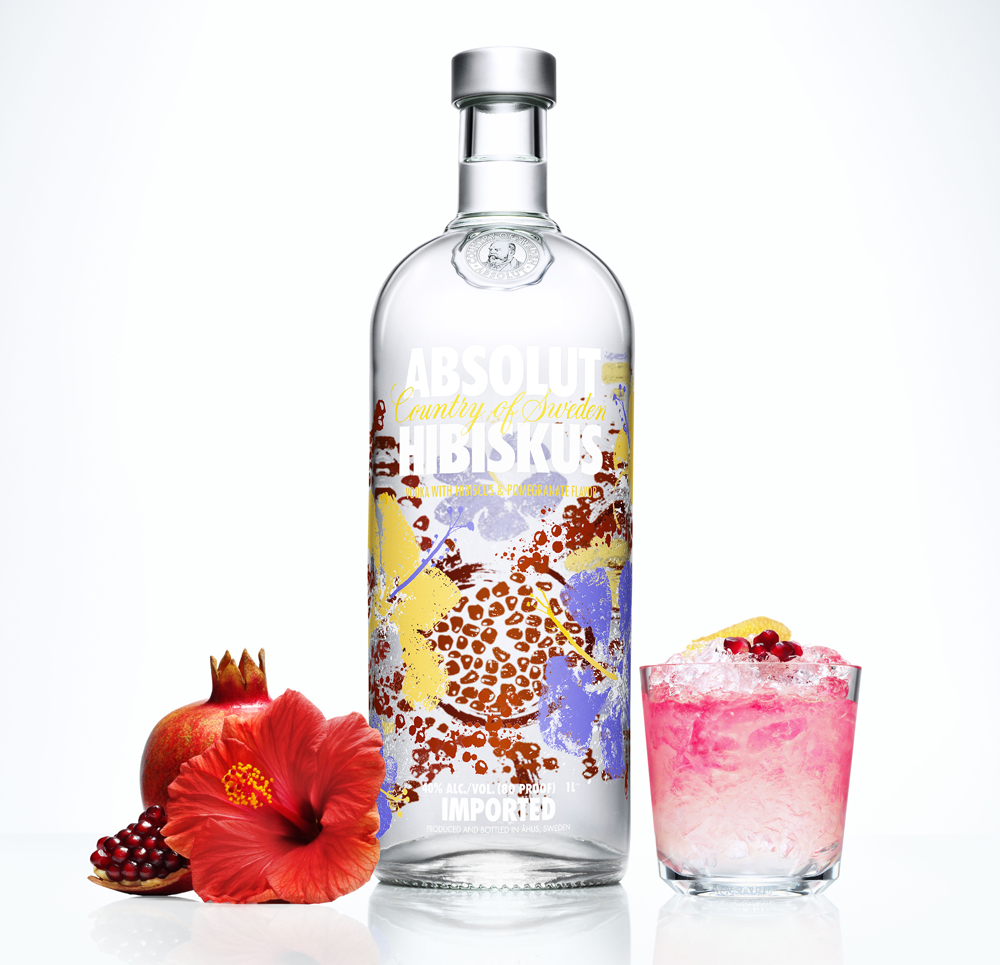 Photo: ABSOLUT HIBISKUS, the new flavour from ABSOLUT vodka (click to enlarge)
"In recent years, a sophisticated trend has emerged, as more and more bartenders are adding floral ingredients to the mix. The distinctive combination of Hibiskus will appeal to consumers who have tired of the confectionary flavored vodka category and are looking for something for a more refined palate with no added sugar or preservatives," commented Eric Horowitz, Senior Brand Manager at ABSOLUT, Pernod Ricard USA.
The new offering will be available in 1L, 750mL and 50mL sizes and will be sold in retail for a suggested price of $21/750 in the U.S. The new vodka will be rolled out in selected international markets in the spring of 2013. With ABSOLUT HIBISKUS, the brand expands its huge portfolio of flavoued and infused vodkas, which now includes a variety of terrific original flavours. The first of them, ABSOLUT PEPPAR, was introduced back in 1986.
Thanks to its unique flavor, hibiscus is often selected as one of the components for alcohol products and soft drinks—for instance, it has been used in Beefeater Gin, Tazo Tea and Starbucks Refreshers to name a few.