Europe welcomes a new low-cost airline on interregional routes, HOP!, which is a combination of three Air France group's regional airlines—Brit Air, Regional and Airlinair. Brand and design agency Brandimage has developed visual identity for the brand, whose name is synonymous with mobility and action.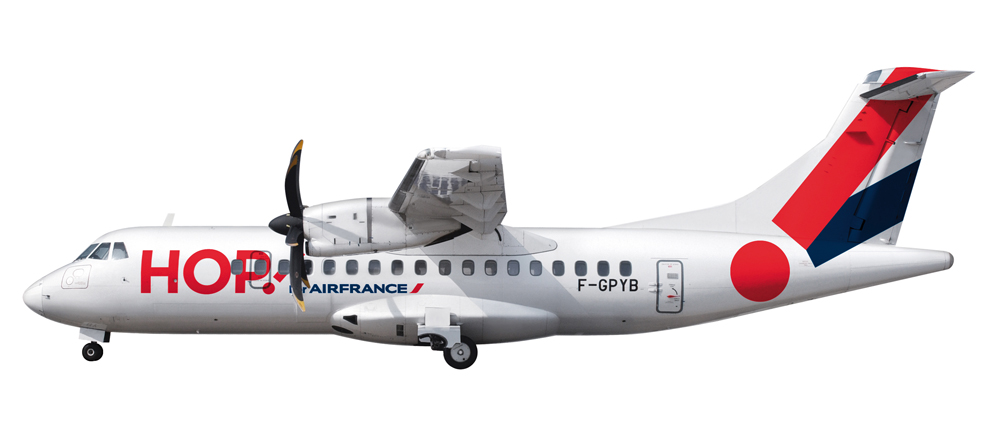 Photo: Livery for HOP! (click to enlarge)
The new discounter, operating in France and Europe, will offer quick flights for people, who travel for leisure or business purposes. This is reflected in the brand's name, which "evokes rapidity and the ease with which travelers can get from point A to B," says the Air France group in the press note. The exclamation mark, which symbolizes the aircraft's take-off, is placed alongside the clear and simple red letters to mirror the brand's "flexibility in a creative and playful manner."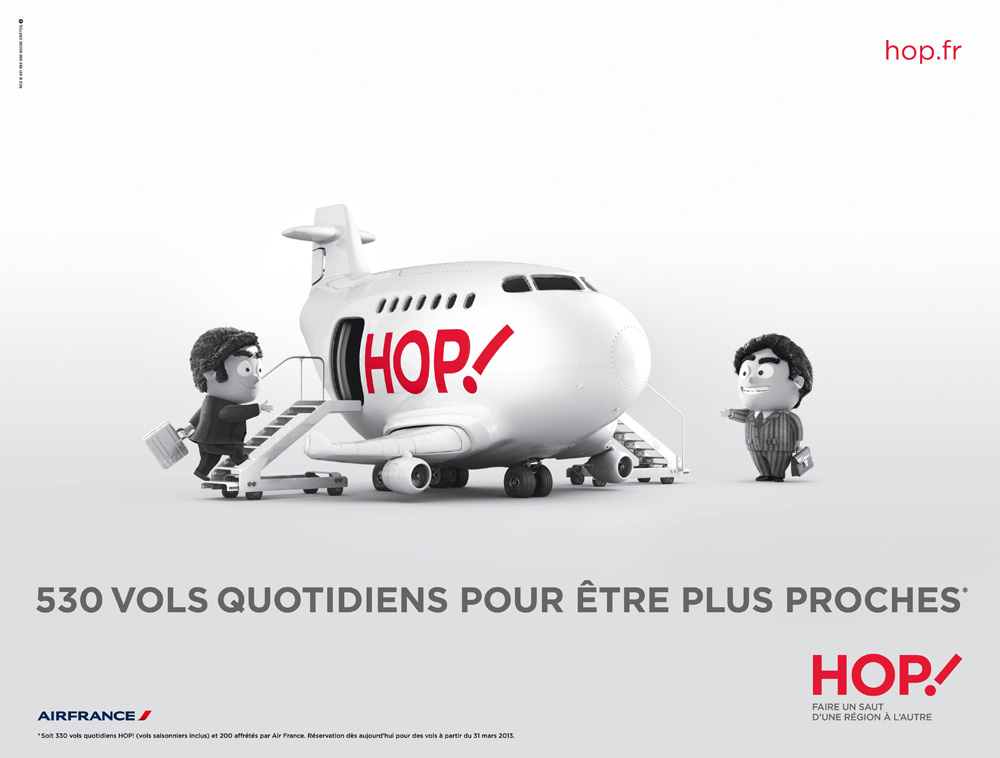 Photo: An advertising visual for HOP! (click to enlarge)
The slogan—"making Europe smaller"—supports the playful image of the brand and mirrors its mission, which is all about enabling passengers to travel quickly and easily between regions in France and Europe. The visuals, developed to promote the new airline, feature small fictional characters, very similar to the ones featured in Pixar's 3D computer-animated comedy-adventure film Up.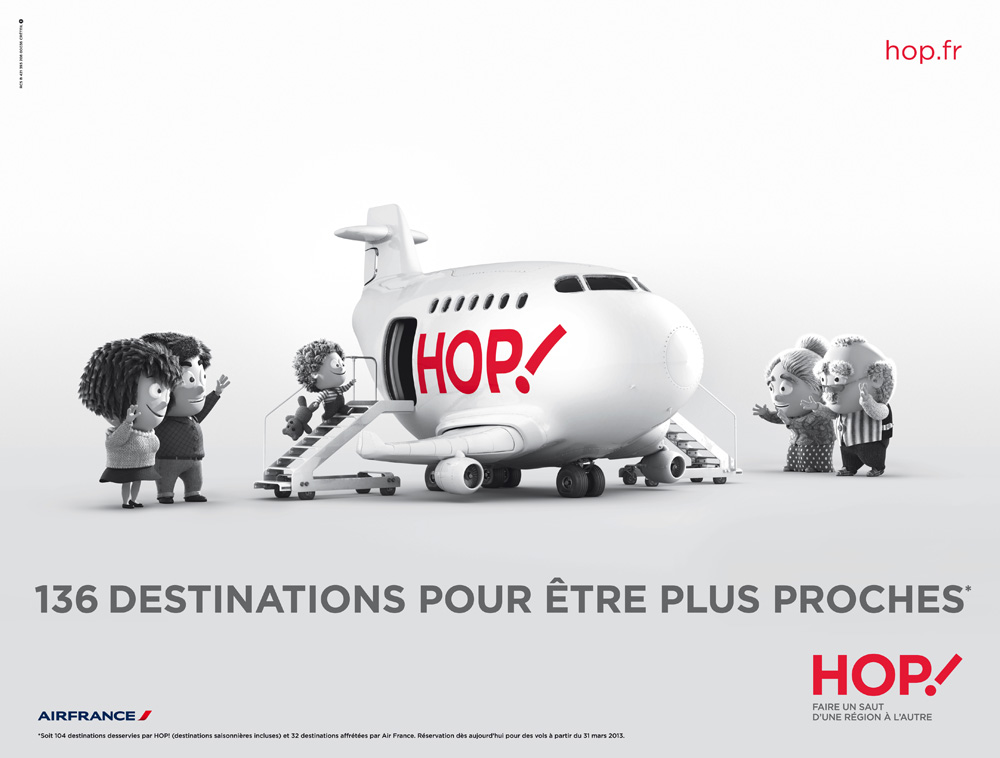 Photo: An advertising visual for HOP! (click to enlarge)
The Air France group has restructured its short and medium-haul operations and created three complementary areas of activity, Air France, HOP! and Transavia France. Starting from summer 2013, HOP! will launch point-to-point flights from Paris-Orly and the domestic network, and it will also operate flights to the hub at Paris-Charles de Gaulle on behalf of Air France.
In the press release, the company unveiled some key facts about the HOP! airline. As it turns out, it will have a dense flight schedule with 530 daily flights to 136 destinations, the fleet will include 98 aircraft with between 48 and 100 seats, the fares will start at €55 including tax one way, and the airline will have over 3,000 employees at the service, both on the ground and on board.