Chevrolet is launching a fresh positioning under a new tagline, «Find New Roads,» which replaces the previous widely criticized motto, «Chevy Runs Deep.» The switch is to help the brand to resonate with the international market. The company sells its vehicles in over 140 countries and wants to move away from the American patriotic messaging it used before.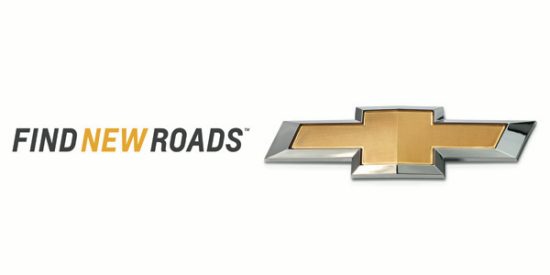 Pic.: Chevrolet's new tagline
The new positioning, developed by Detroit-based agency Commonwealth, will be featured globally in the promotions of nearly 20 new or revamped vehicles to be launched in 2013, as well as "used as an internal mantra," says Ad Age. The first advertising campaign under the new tagline will be rolled out across the USA this quarter.
"Find New Roads will enable the whole company to rally around a consistent theme for the brand, and at the same time serve as an external message that works in all markets. The theme has meaning in mature markets like the U.S. as well as emerging markets like Russia and India, where the potential for continued growth is the greatest," commented Alan Batey, vice president, U.S. Sales, Service and Global Marketing.