A range of styles from the Prada fashion house and its Miu Miu brand influence the collection of dresses for the long-awaited Baz Luhrmann's film adaptation of The Great Gatsby, which is to be released in May. Miuccia Prada has unveiled a series of sketches for over 40 looks for the movie, which were developed by the Italian fashion label and costume designer Catherine Martin. According to Vogue, each of the sketches is "inspired by the creations of Miuccia Prada from the archives of the last 20 years."
Pic.: The Great Gatsby costumes based on MiuMiu and Prada's styles, www.vogue.co.uk (click to enlarge)
The range of consumes and dresses includes exclusive cocktail and evening gowns, decorated with a plethora of fringing, crystals and sequins in emerald, jade, topaz and gold. To render the atmosphere of the 20s, the designers have re-imagined dresses from Prada and MiuMiu unveiled during their shows (particularly, from 2011 and 2012 collections). The fabrics include organza, silk, as well as velvets and furs and some plastic, too. The luxurious collection, developed for the film, will feature old Twenties silhouettes with a strong modern take.
"Our collaboration with Prada recalls the European flair that was emerging amongst the aristocratic East Coast crowds in the Twenties. The fashions of the time saw the development of a dichotomy between those who aspired to the privileged, Ivy League look of wealthy Long Island and those who were aspiring to European glamour, sophistication and decadence. Our collaborations with Prada reflect the collision of these two aesthetics," commented Martin.
Luhrmann already collaborated with Prada, when he was filming his Romeo + Juliet movie in 1996. Then, the fashion house developed Leonardo DiCaprio's suit. The new film is also starring the actor—he plays Jay Gatsby.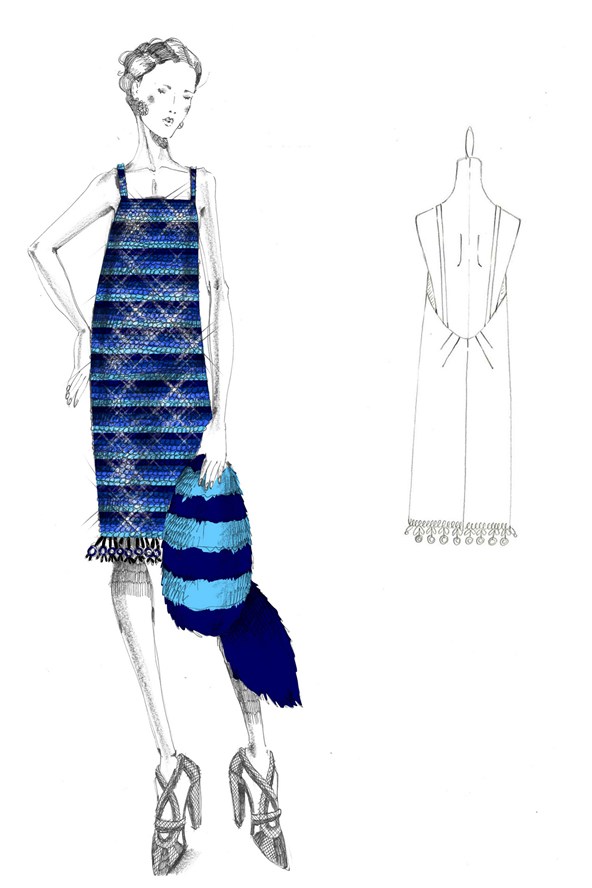 Pic.: The Great Gatsby costumes based on MiuMiu and Prada's styles, www.vogue.co.uk (click to enlarge)