The blue tin has been the symbol of NIVEA since 1925, and has contributed a lot to the brand's high recognition on the market. Over the decades, the brand's parent company Beiersdorf has been developing the brand basing on its core values. 2013 is the year when the NIVEA skin and body care portfolio gets a major design update, which starts rolling out gradually across more than 200 countries in January.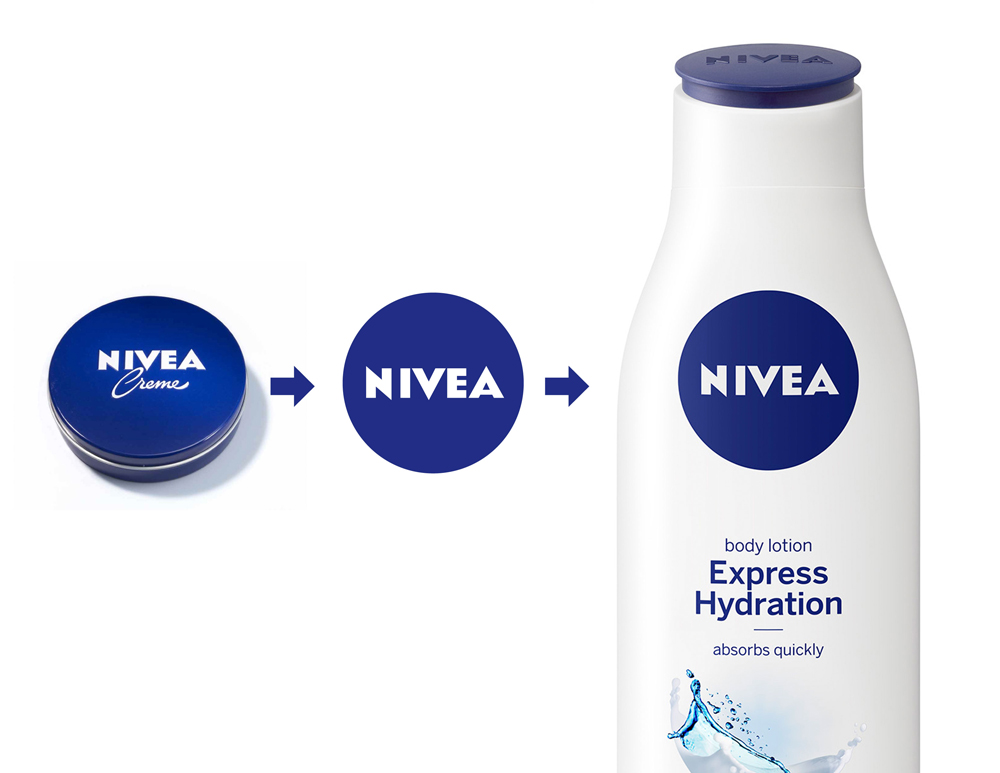 Photo: The new design for NIVEA takes from the brand's iconic blue tin, www.beiersdorf.com (click to enlarge)
To create the new visual identity, the Beiersdorf Design Management team collaborated with acclaimed industrial designer Yves Béhar and his San Francisco-based fuseproject studio. The latest visual solution, which takes inspiration from the brand's heritage and traditional elements, rockets the brand to the next level, marking the new stage in the global brand's evolution. "NIVEA stands for skin care, trust, quality and value for money. These are the values that our consumers all over the world appreciate. We have to ensure that our brand identity reflects these values, one aspect of which is our product design. The new NIVEA design language was created from the ground up to offer consumers a tangible experience of our brand values before they even open the packaging. It's pure and authentic—like the brand itself," commented Ralph Gusko, Executive Board Member for Brands at Beiersdorf.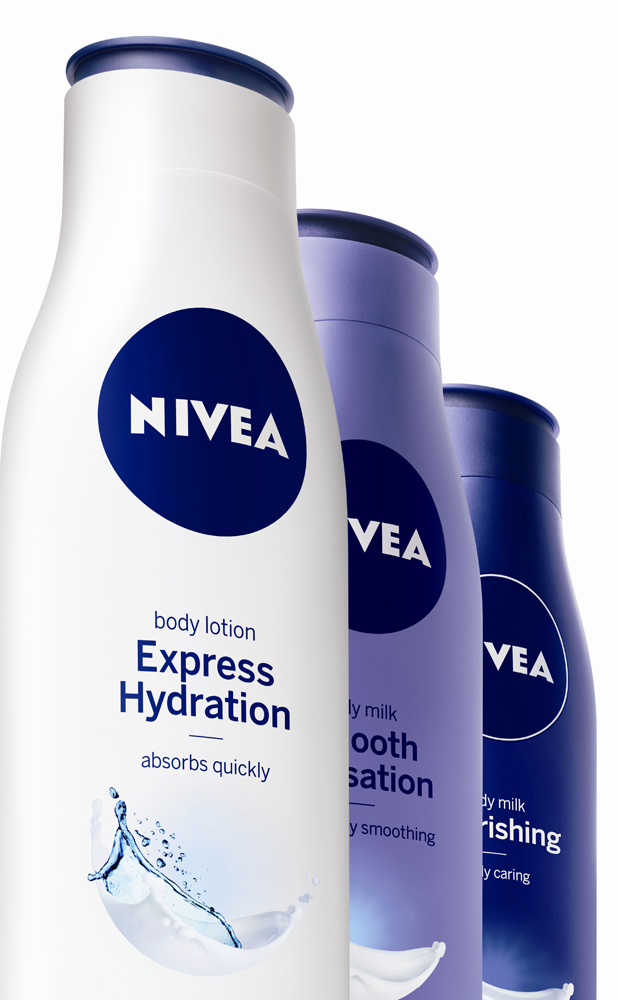 Photo: The new design for NIVEA, www.beiersdorf.com (click to enlarge)
The legendary blue tin was not just the basis of the new visual approach, but also served as the source of inspiration for the new design—the iconic tin of the NIVEA crème was used as a logo, and the round shape of the tin was reflected in the rounded contours of the new packagings. The new, eco-friendly bottles' round blue lid, which is "tilting towards" the consumers, also feature the NIVEA logo, which "provides customers with a 'familiar face' on the shelf," says the brand in the press note. As to the colours, the general palette of the design remained the same, but the blue and white colors were a bit reduced for a higher contrast.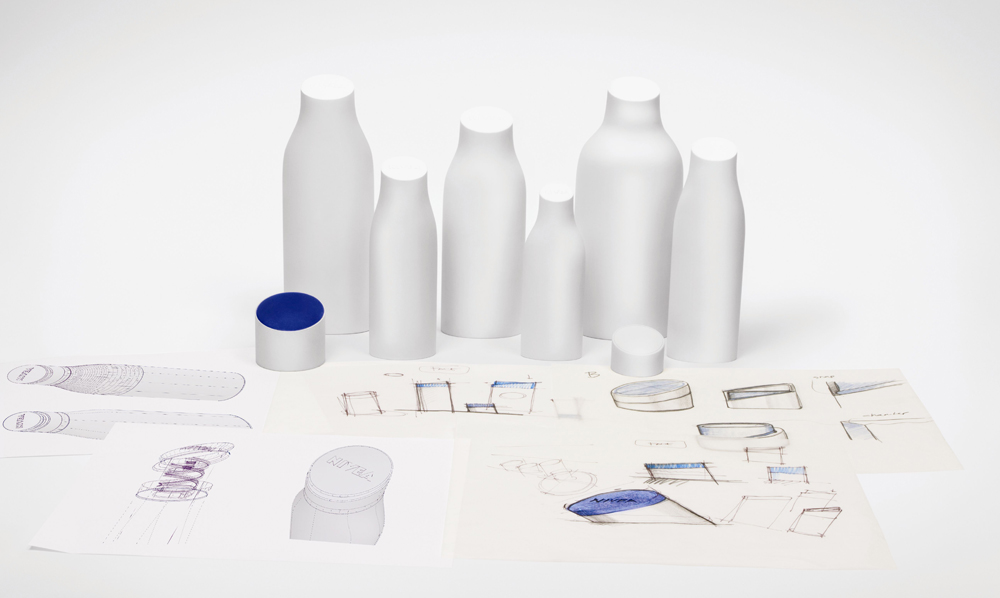 Photo: The process of creating the new design for NIVEA, www.beiersdorf.com (click to enlarge)
With its numerous different packaging designs and logos, the brand has lost consistency of its visual language, and the goal of the latest rebranding was to restore it. "Our early thinking was to reduce the complexity of the current form languages, edit the numerous packaging types to a minimum set and eliminate the proliferation of logo variations and typographic expressions," shared Béhar to Fast Company's CoDesign. Watch their interview with the designer here.
And learn more about the history of Nivea in a retrospective.