Warren Buffett's Berkshire Hathaway is jointly acquiring H.J. Heinz Co., the manufacturer of the world's favorite ketchup, as well as baked beans, potatoes and sauces. The co-investor in this deal is 3G Capital Management, which is expected to take day-to-day decisions in the future. The $28 billion deal ($23.3 billion plus debt), which is largest ever in food industry, is to be finalized later this year.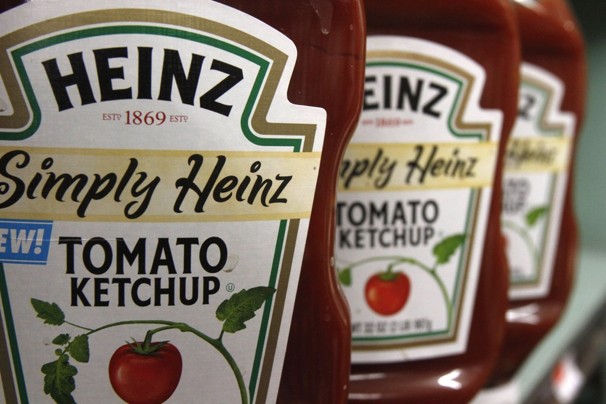 Photo: Berkshire Hathaway and 3G Capital buy Heinz (Toby Talbot/AP)
Heinz joins Warren Buffett's big portfolio of companies, which includes Geico, Dairy Queen and Fruit of the Loom. "This is my kind of deal and my kind of partner," commented Mr. Buffett on the acquisition. "Heinz is our kind of company with fantastic brands, but I have a file on Heinz that goes back to 1980.»
The company will remain in its headquarters in Pittsburgh. As for the top management, it is still not clear if CEO, William Johnson, will continue in his current position. "One of the things that interested 3G and Mr. Buffett in moving into Heinz is the ability to use this as a platform to get bigger around the global food industry," commented Mr. Johnson.
Alex Behring, Managing Partner of 3G (the company, which has a stake in Burger King and took part in the deal that created Anheuser-Busch InBev) shared that they were not going to introduce many changes to the company's life. "If you were to compare and contrast with some of the business that we got involved with in the past, [Heinz] is a company that's doing extremely well as it is," he stated. In fact, the ketchup brand is already dominating the U.S. market, having a 60% share there.