BMW is rolling out an international campaign, revolving around the brands' unparalleled design solutions and ultimate visual perfection paired with great performance. The automaker's new multimedia marketing effort, created with the focus on design and dynamics, is launching worldwide in the first quarter of 2013. It includes a TV spot, an app for iPad and Andriod tablet as well as print and online promotions. The «Designed for Driving Pleasure» campaign, developed in partnership with BMW Design and realized by Servicplan, has been already rolled out across Germany.
The new marketing effort highlights the dynamic nature of BMW models through stunning visual effects, which create the feeling of high speed and ultimate sleekness of the car. In the new TVC by Hollywood director Samuel Bayer, the BMW Concept 4 Series Coupé embodies energy and motion. It is hard to believe, but in fact the car is silently resting on a platform. The impressive motion effects of acceleration, braking, taking fast corners were achieved with the help of tracking shots. Watch the German version of the commercial above.
The same approach was used to make the visuals. While Uwe Düttmann's photos create an atmosphere of high-speed driving, the motion blur of the surroundings is created through the use of over 3,500 meters of ropes, stretched around the car. The vehicle itself is parked.
The theme was also reflected in the brand's new banners and promotion on social media platforms. BMW Germany website already features information related to the campaign with the behind-the-scenes shots, the TV advert and a special prize game. Fans of BMW Germany's Facebook page are also invited to take part in a game to win the all-new BMW Z4, which is due to be launched in Germany on March 16.
"The new BMW campaign will play a key role in Germany in 2013. The design of our products is the most important purchase reason for the majority of BMW customers. This campaign highlights an extremely relevant and positive image factor for the BMW brand," shared Johannes Seibert, head of Marketing BMW Germany.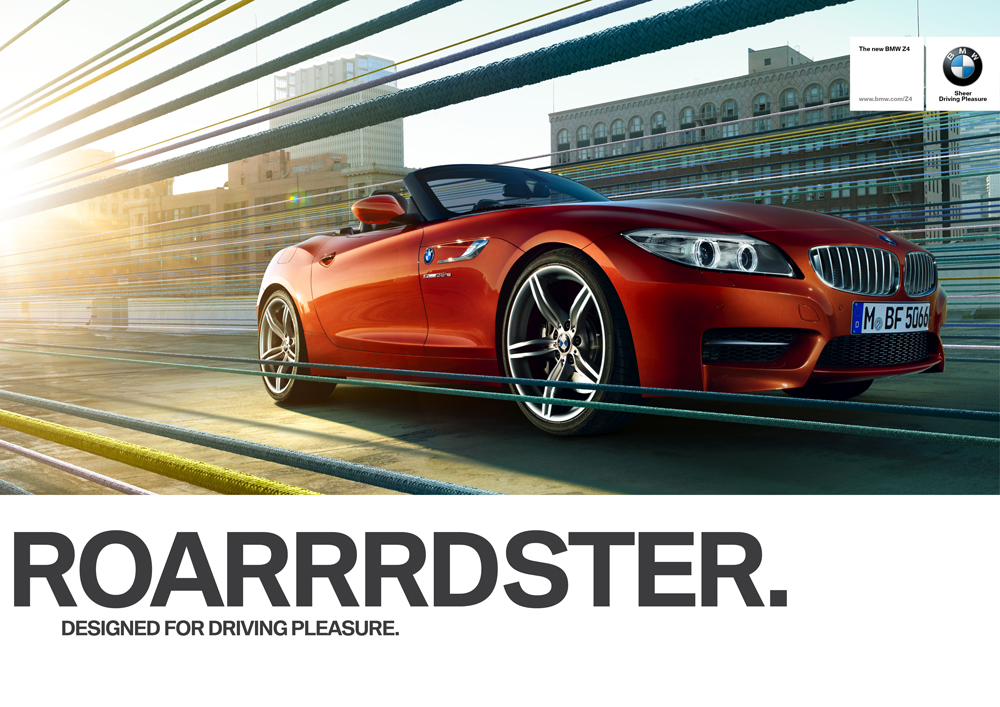 Photo: Print from BMW's » Designed for Driving Pleasure» campaign (click to enlarge), www.press.bmwgroup.com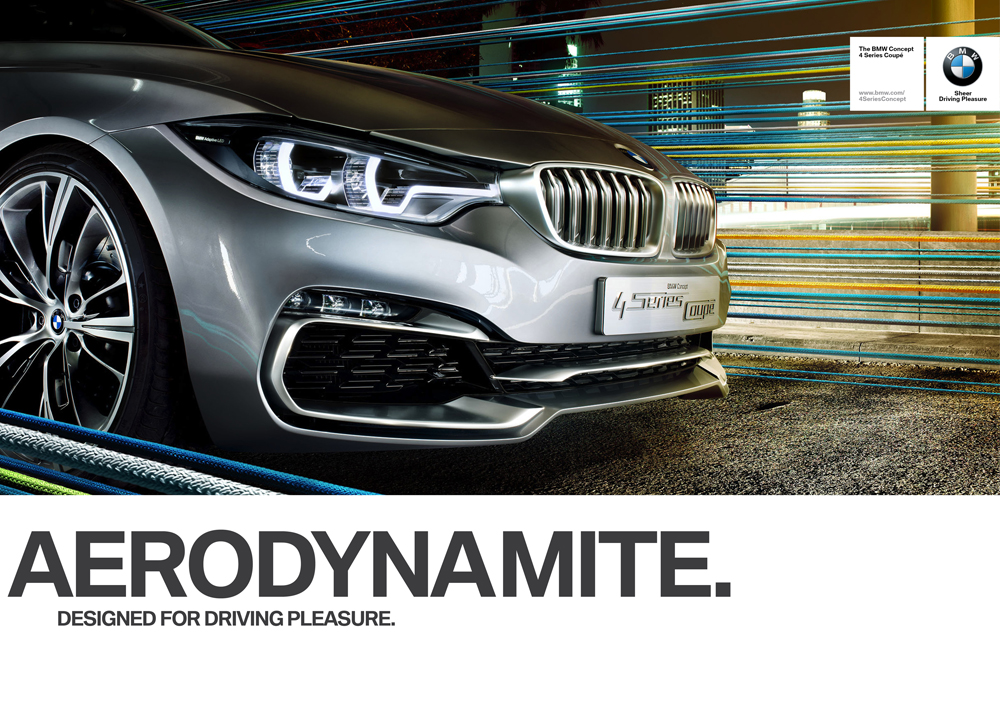 Photo: Print from BMW's » Designed for Driving Pleasure» campaign (click to enlarge), www.press.bmwgroup.com