Gen-Y is the 'influential generation', the generation that asks why, the generation that expects.
In his absorbing book, Engaging Generation Y, Michael McQueen observes that the biggest gap in a century of generational studies is between Gen X and Gen Y—highlighting the distinction of this generation—but are they actually that different?
Born from early 1980s until to the early 2000s, Gen-Y have been coined the digital natives, the millennials, the professional consumers. To some, they are the tech-savvy, well educated and ambitious youngsters poised to take on and change the world. Others, however, describe a disloyal, disrespectful and demanding generation who have never learned to wait or work hard for anything.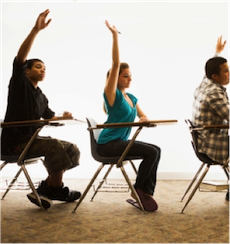 Photo: example of the millennial youth
Whatever your opinion, the influence Gen-Y will have is unquestionable. According to the Time magazine, in 2025 Gen-Y will constitute 75% of the Global workforce —a staggering statistic causing many global organisations to completely re-evaluate and re-define their employment policies, led by P&G who offer flexible hours, sabbatical opportunities and crucially a much less hierarchical structure for Gen-Y employees.
GenY are an influential group, a generation that needs to be noticed by brands. They demand attention, crave continuous feedback but in return WILL invest in your brand. Currently, many brands are not listening and fail to take them seriously so overall, what makes Gen-Y a distinctive generation?
In comparison to the apologetic 'Peter Pan Generation-X', Gen-Y are formidable—just in terms of sheer numbers, this generation is comparable to the baby boomers. This, in essence, makes them different.
Gen-Y are the Influential generation, where peer-to-peer relationships are valued, symbolising the age of collaboration and communication. Clearly this is a lesson for brands, thinking not only about how they empower Gen-Y but also the way they engage with them.
The relationship with their parents is an interesting one, no longer is it as distant and segregated as previous generations —with distinctions becoming increasingly blurred and the relationship characterised by respect, trust and friendship. The proximity between parents and children has never been closer —epitomised with mum and dad regularly acknowledged by Gen-Y as 'my greatest role model'.  Gen-Yers continue to be a great source of knowledge and influence for brands with their parents —we have never seen this in any other generation, this definitely makes them different.
Gen-Yers have been exposed to more marketing and commercial messages than any other generation — they have grown up as professional consumers and have learnt to filter these messages. For brands, it remains a tough order to get it right.
Millennials are known for having high expectations, they do expect the best, but in order to truly activate this important segment of the market you must go above what's expected, if you want to stand out in their minds. In order to influence word-of-mouth you must go beyond what's expected to get it. If you only meet expectations, then there will be nothing about you that stands out. Nothing about you that is talk-worthy. Samsung excel here, with their consistently well performing products and no-nonsense attitude—they shape the market with products that delight.
Super high expectations and a marketing savvy mind breeds a ruthless bunch of brand critiques. Gen-Y expect a great deal from brands—they are quick to be critical but keen to foster genuine relationships with brands. They aspire to tell others about their positive experience, in fact 70% of Gen-Y recommend their favorite products to friends and family. Gen Y'ers will help to market your business, if they feel that you are investing in them.
These elevated expectations do not mean that Gen-Y are disloyal or fickle—once they find a brand they like, 86% will come back. They just need to feel like the investment is worthwhile, that you stand for something valuable and you are being true to yourself. So, if you're a bank, don't try to be cool, they don't need a dazzling social media campaign but honest, sound financial advice —like the 'very human' image of NatWest —access to your local branch and talking to a human being.
About the Author 

Tom is an Associate Director and Head of Online Communities at research and insight agency River. Although London-based, Tom spent several years at an agency in Vietnam and now travels the globe uncovering core insights about different cultures and consumer types and translating these into a meaningful branding and marketing strategy for big name brands such as Vodafone, Nokia and PepsiCo.