Google is contributing to the future of the UK advertising industry by launching a new training program, Squared. The free six-week course, developed in partnership with the IPA (the Institute of Practitioners in Advertising) and Impact International, is to be launched on March 12.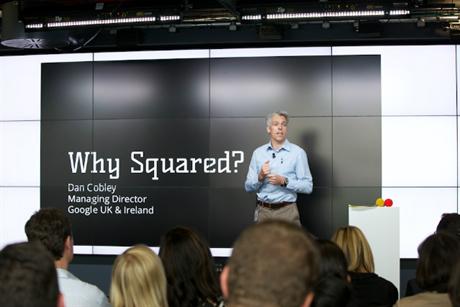 Photo: Google launches the Squared program for advertising professionals, www.campaignlive.co.uk
The Squared classes, which will be taught by top industry experts, are designed to develop and improve the digital, technological and leadership skills of university graduates and agency staff. It was announced that 160 graduates and 500 senior management executives from the UK advertising industry will join the program over the next 12 months. The course will also include sessions with volunteering guest practitioners from an array of related fields, all to deliver in-depth understanding of the rapidly evolving ad industry.
Google wants this course to be as useful for ad professionals as possible, so the program is designed to respond to all the changes and emerging trends in the industry.
The company launched a trial program last year at its London office as a collaboration between 25 of the leading creative, media and digital agencies in the UK. As part of the test run, Google released the State of the Industry Report in May 2012, highlighting "a view on the key themes affecting agencies, clients and brands as defined by the young people at the cutting edge of the industry." To learn more about the program, join its group on Google+.
The online version of the Google course is now underway—it will be launched in July. The remote students will be asked to pay a fee (its amount is yet to be announced).