Samsung has unveiled pictures of its new San Jose groundbreaking campus that will help the company expand its U.S. reach and attract more professionals in the tech area. The construction works are slated to begin in July 2013, and the campus designed by NBBJ is expected to be ready in mid-2015. With this move, Samsung once again takes on Apple that is expected to unveil its much-anticipated spacecraft-inspired headquarters by 2016.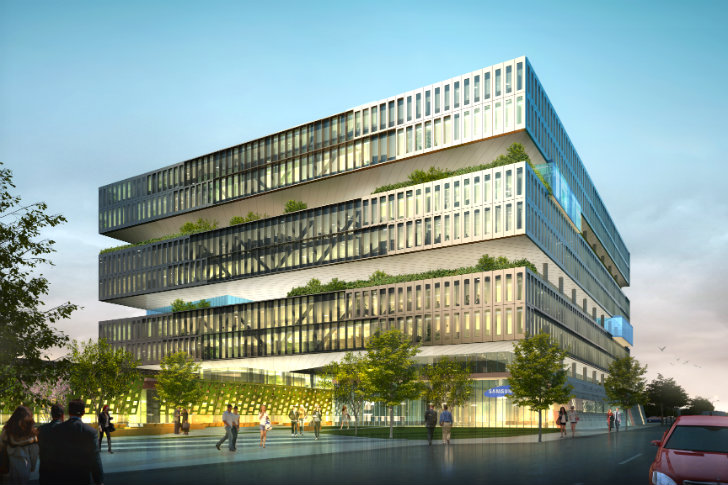 The new 1.1m square feet Samsung's campus will include two 10-storeyed towers, a number of research facilities, a clean room, data center, basketball and sports courts, and cafés to provide maximum comfort to its employees. The new headquarters building will be a great contribution to modern architecture design with such elements as outdoor walkways and corridors, indoor and outdoor gardens on most of the floors. "Adjacent buildings are connected by elevated walkways, creating a truly open-air experience of the campus and encouraging employees to step away from their desks, collaborate with their peers, and engage in the environment," writes Archdaily.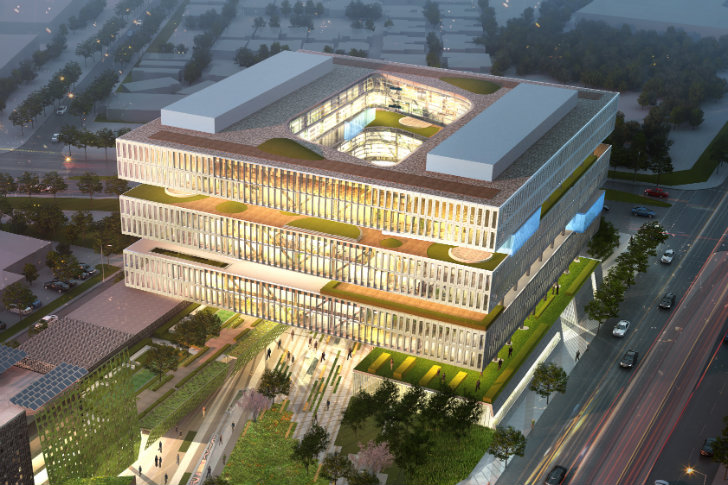 While the major goal of any campus is to fuel creativity and performance of its employees, the project has been developed with big focus on energy efficiency, too. White metal and clear glass exteriors will help the building balance the solar heat gain in summer and winter, and at the same time they will provide the inner space of the campus with natural daylight. So, the new building will be all-green thanks to the gardens and the sustainable technologies.
"The new facility in San Jose will place at least 2,500 people in high-skill, high-wage jobs," commented California Gov. Jerry Brown. Building of the new, "green" campus marks a new step in Samsung's expansion in Silicon Valley, accelerated earlier this year by the launch of the new Samsung Strategy and Innovation Center and new $100 million Samsung Catalyst Fund.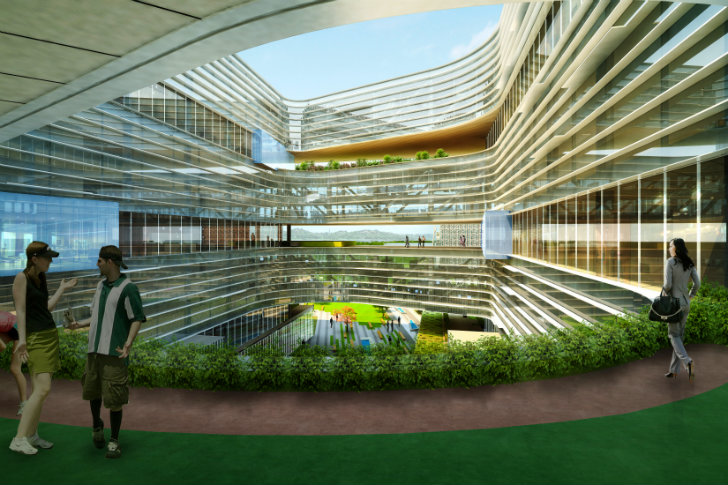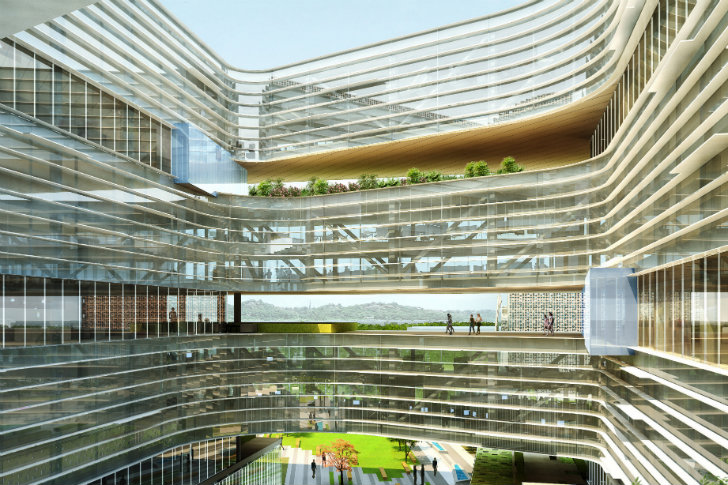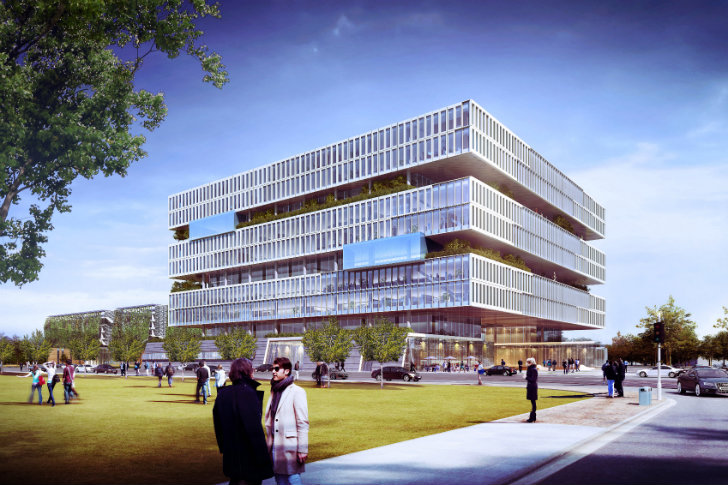 All photos: Samsung's new campus in Silicon Valley (click to enlarge), www.inhabitat.com