Rolex and Apple are the top consumer and business brands, respectively, this year's Superbrands UK research finds. The Swiss luxury timepieces maker leads the UK chart for the second straight year in the Consumer category, while the U.S. based Apple gets on the top of the business list, pushing the last year's leader Rolls-Royce to the 16th position.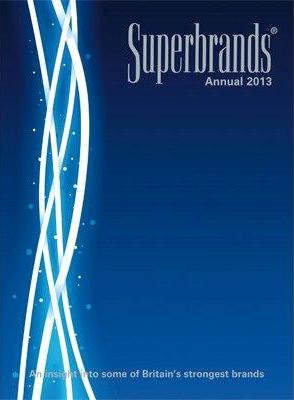 Pic.: The UK Superbrands 2013 research, www.facebook.com/UKSuperbrands
Conducted among 3,000 British consumers, the research shows that international brands are very strong on the domestic U.K. market. However, national British companies have a proper presence on the lists, too. For instance, the Top 20 Consumer Superbrands ranking features just five national brands including British Airways (4), Heathrow Airport (8), BBC (13), Marks & Spencer (17) and BP (18), while the Top 20 Business Superbrands list includes seven brands—British Airways (2), Virgin Atlantic (5), London Stock Exchange Group (9), BP (11), BT (12), Royal Mail (17) and GlaxoSmithKline (19).
"As consumers remain unsettled and fearful over what feels like endless economic doom and gloom, malpractice in key institutions and a weakening position for Britain in a changing world, it is perhaps no surprise that we are turning to reassuringly-familiar brands that we have known throughout our lives—often much-loved British establishments that we still trust, despite recent problems for some," commented Stephen Cheliotis, chairman of the Superbrands Expert Council. "In addition, voters recognise newer technology brands that make our lives simpler, happier and better-connected in these difficult times.»
More than a half of the Top 10 Superbrands 2013 in Business is represented by tech leaders and credit card brands, which mirrors the growing importance of technology and virtual finances on the market. These are the above mentioned Apple, which has also landed on the second position on the Buperbrands Consumer list, Google (3), Visa (4), IBM (6), Microsoft (8) as well as MasterCard (10). "This year's [Business Index] results are a nod to the importance of those businesses supporting the virtual economy, which is likely to continue outpacing the wider business services market," added Cheliotis. "The results also show Apple's dominance of the technology sector coming under increasing pressure from Samsung and second placed British Airways continuing to outperform bitter rival Virgin Atlantic."
Visitors to the official Superbrands UK website can view the full official results with winners in each of the category, plus learn how the brands were chosen.View Top 20 Superbrands 2013 ratings below
Top 20 Superbrands 2013—Consumer
1. Rolex
2. Apple
3. Microsoft
4. British Airways
5. Coca-Cola
6. Google
7. Hilton
8. Heathrow Airport
9. Kellogg's
10. Mercedes-Benz
11. BMW
12. Heinz
13. BBC
14. Facebook
15. Lego
16. Disney
17. Marks & Spencer
18. BP
19. Dulux
20. Nescafé
Top 20 Superbrands 2013—Business
1. Apple
2. British Airways
3. Google
4. Visa
5. Virgin Atlantic
6. IBM
7. Shell
8. Microsoft
9. London Stock Exchange Group
10. MasterCard
11. BP
12. BT
13. Bosch
14. Samsung
15. FedEx
16. Rolls-Royce Group
17. Royal Mail
18. PayPal
19. GlaxoSmithKline
20. DHL