ABSOLUT has released a new limited edition, designed as a tribute to denim and travel. The bottle has got a deep blue jeans skin, developed by the Brooklyn-based denim guru and street fashion designer Loren Cronk. To highlight the "voyager" nature of the new bottle, ABSOLUT Denim launched in travel retail.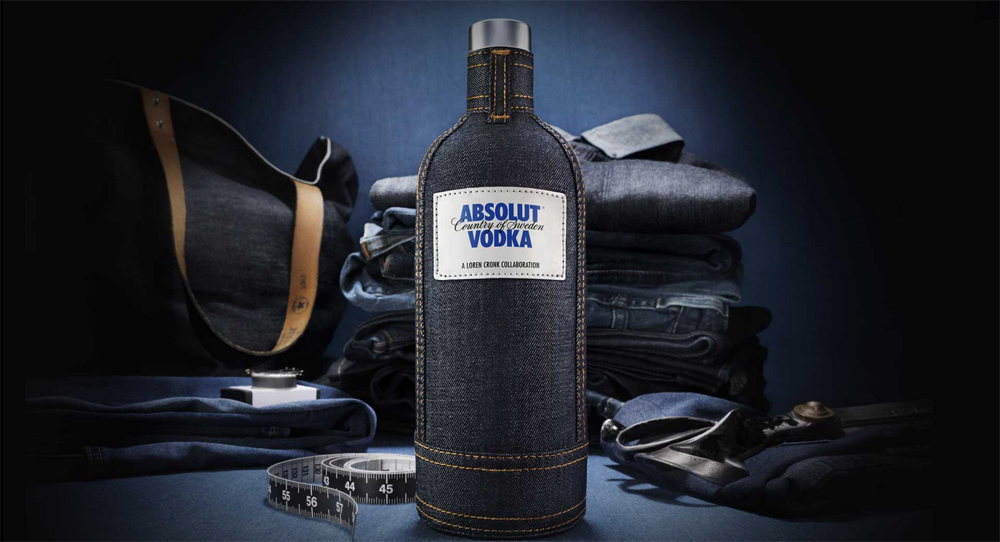 Photo: The ABSOLUT Denim edition, www.absolut.com/dutyfree/denim (clickable)
First the bottle in the blue denim skin appeared at DFS store locations in Changi Airport's Departure and Arrival halls on March 5. It will be rolled out to more select airports internationally in April and will be available there through July 2013. To support the launch, ABSOLUT has created a dedicated page on its official website, where it shares more about the new edition, unveils the new cocktail recipes as well as provides an insight into the creative philosophy of the designer in a video.
The new skin is simple and great at the same time—made of indigo denim, the slim-fit sleeve has yellow stitching, a zipper on the back and the sew-on label, which indicates that the bottle's attire is a collaboration of ABSOLUT Vodka and Loren Cronk.
In the 4-minute film, the fashion designer tells about his creative career and shows how he makes the denim wrappings for the bottle step by step.
ABSOLUT Denim is the brand's latest limited edition featuring a sleeve-like collectible outer packaging along with such famous gift packs as ABSOLUT MASQUERADE with a sleeve made from soft and shiny red spangles, or ABSOLUT ROCK with a leather- and studs case.