Pernod Ricard Eastern Europe and Russia is to roll out a new limited edition in a series of the ABSOLUT Cities, exclusively for the Russian market. ABSOLUT Moscow is the first-ever collectible variety paying tribute to Russia, which is arguably considered the home country of vodka. 
The design, created in collaboration between the Prague-based Cocoon Group and Russian fashion designer Alena Akhmadullina, plays around some recognizable Moscow's historical and modern architecture motifs that encapsulate the urban yet traditional look and feel of the Russian capital.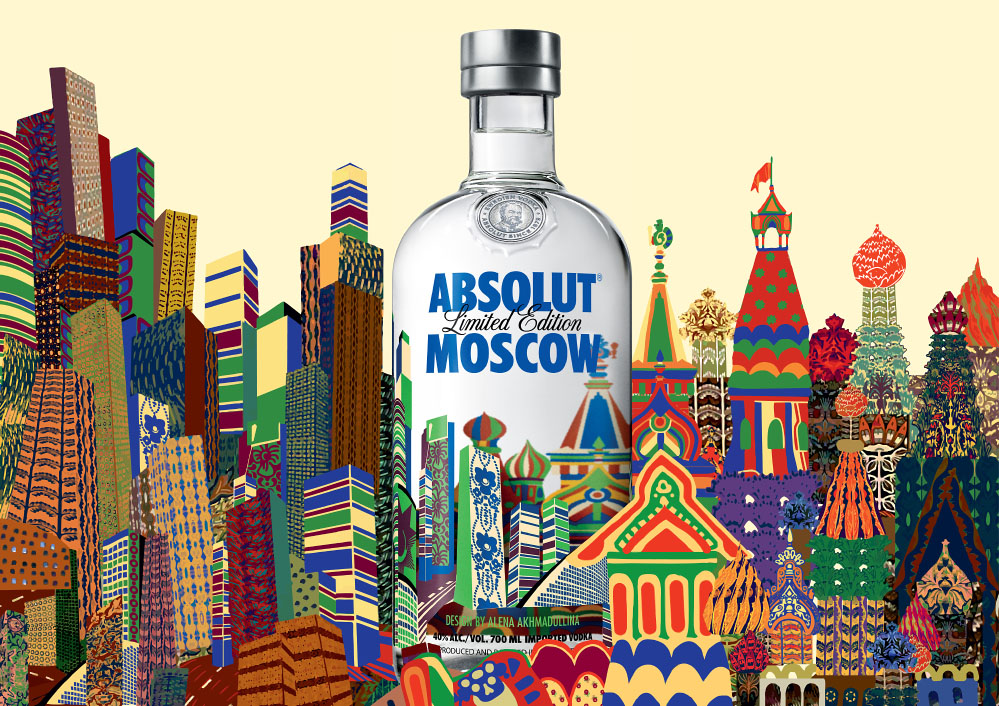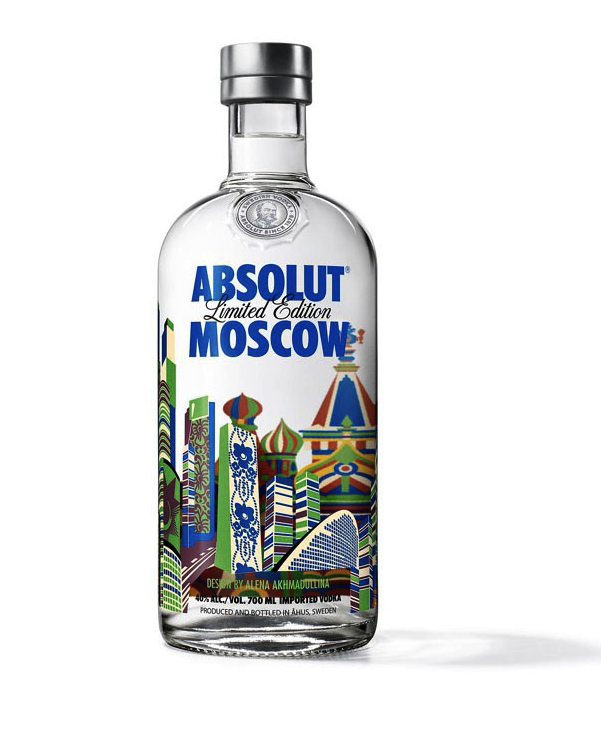 Photo: ABSOLUT Moscow bottle, clickable
Commenting on the reasons for choosing Moscow as the next 'ABSOLUT City', Mathias Westphal, global brand director for ABSOLUT, shared that Russia had a rich cultural heritage that found its vibrant live reflections in some modern hotspots across Moscow. Secondly, the marketing team behind the launch was driven by the fact that vodka had the outstanding history in Russia. According to Mr. Westphal, ABSOLUT MOSCOW was created to impress the most sophisticated vodka drinkers and highlight the brand's long-standing connection with art and culture.
ABSOLUT Moscow edition is limited to 300,000 bottles and will be launched on April 1, 2013 on the Russian market only. It follows previous ABSOLUT Cities varieties devoted to London, New York, Boston, Istanbul and other world's cities.