Creating brand and packaging design with impact on-shelf, in hand but also online at 20 pixels.
It's not a chicken and egg type conundrum about which comes first—the design or its digital presence? Although many still treat it as one. It's a digital world—and designers have to think in the digital space right from the start. And the most powerful brands of the future will be the ones that stop thinking physical first and take an informed approach to a blurred landscape—creating brand and packaging design with impact on–shelf, in the hand, and also online at 20 pixels.
We've all kept pace with the digital world in terms of what we do—and how we use it. But many designers and brands alike still need to think differently. It is amazing how many brands still have packaging that's designed to create fantastic stand-out on shelf but that is hard to identify from a phone screen. Or design that includes intricate details that simply gets lost or looks blurred online. Digital isn't just another channel. It's the changing notion of the brand itself and design needs to rise to the challenge. Designers need to create brands that work online and have engaging online brand experiences rather than physical equities that just result in static, online stamps.
The digital space is opening up amazing opportunities for brand and packaging design—allowing brand owners to think about and work with their brand in a whole new way. Rather than the pack having to protect the product, promote the product and inform the consumer about the product, brands can focus so much more energy—literally—on promoting it. What is lost in size (and the potential impact this creates on shelf ) is gained in movement. Digital allows the supermarket shelf to take on a life of its own. To become animate.
We've been asked to talk about the impact of digital  innovation on everything from frozen food to beauty—vastly differing sectors but the response is always the same. Design. The industry's doing a lot of talking—but we need to be doing. We need to encourage a digital sensibility to permeate our business, our offers—our brands—because this isn't just about the future, it's about who we are, what we do and how we do it—now. There is a very real need—and opportunity—to create desirable, inspirational brand design for an integrated world.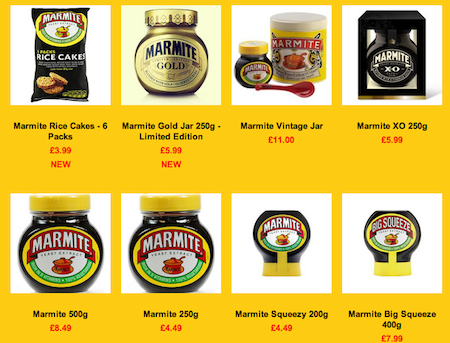 Pic. A screenshot from the Marmite e-commerce site
Great design works at its absolute best when all of a brand's equities and impact come to life — and reach their full potential—through all retail and marketing mediums. Of course, a brand still needs to look great in the hand. But, because brands are consumed through so many touchpoints—a great deal of them now being digital platforms—it is the role of designers to make the brand come to life just as effectively on a screen (our mobile device, our tablet and our laptop). Maybe take the time to check out Marmite online—a brand embracing the totality of its offer. We just can't afford to ignore how brands will look – and work—across ALL channels and platforms.
And talking about what we can't afford, maybe just think about it this way: if a brand spends $100,000 on a pack re-design for the supermarket but 30% (and growing) of consumers buy online, they've wasted $30,000…
About the Author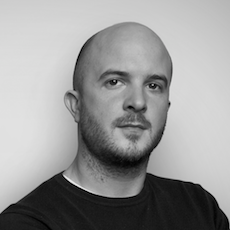 Rory Fegan is the Senior Strategist at Pearlfisher, London.